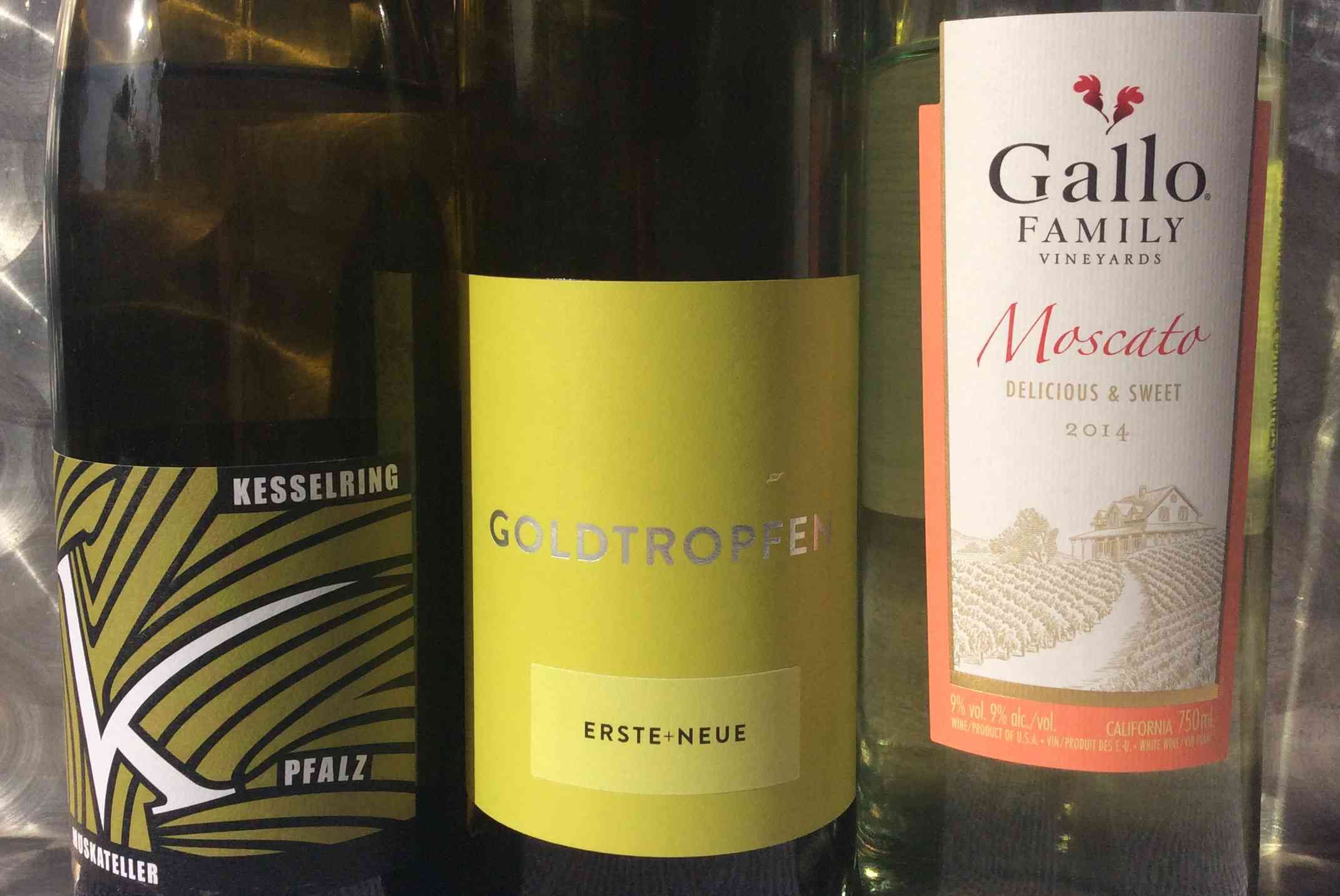 … and all priced below 10 €. We tasted three different muscat wines, two sweet wines: a gold muscatel from the winery Erste + Neue from South Tyrol and a Moscato from Gallo from California, plus a feinherb muscatel from the winery Kesselring from the Palatinate.
All are muscat wines, but of at least two different varieties: Gold Muskateller and Muscat Blanc à Petits Grains, provided that the feinherb wine from Palatinate has been made from yellow muscatel.
For quick readers ahead: None of the wines could be one of our favorites – more in the conclusion. All wines were tasted blindly.
Muskateller feinherb Bio 2014, Winery Kesselring
light pale … Read more ...