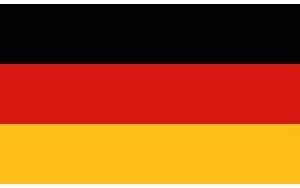 The vineyards, which supply grapes for port wine, start about 70 km upstream from the mouth of the Douro and cover some 45,000 ha for sixty kilometres to the Spanish border. The steep slopes along the Douro are dominated by terraces limited by stone walls or with earth-heaped walls. The shallow, stony and meager soil lies on a slate subsoil.
From the west to the east, three districts are distinguished: Baixa Corgo behind the Serra do Marão to Regua, Cima Corgo, the core cultivation area around Pinhão, the Rio Torto and Rio Tua rivers and then to the Spanish border the region Douro Superior.
The Serra da Marão provides protection against Atlantic winds and rain. The annual amount of rainfall on the coast in Porto is 1200 mm, behind the natural barrier of the mountains in Regua it drops to 900 mm per year and it continues to drop to 400 mm up to the Spanish border, with most of the rain falling from December to March. Temperatures in summer can often exceed 35 ° C. The average daytime temperatures are also increasing towards the east.
Corresponding the climatic conditions the Baixa Corgo delivers higher yields and produces light wines with plenty of natural acidity and fruit for low-priced Ruby and Tawny Port. In the Cima Corgo the most famous Quintas are to be found. Much of the better Tawny, Late Bottled Vintage (LBV) and Vintage Port are produced here. Douro Superior also delivers very good quality grapes with concentrated fruit, deep color and complex spiciness, but with less natural acidity.
Learn more about History, Quality-IVDP, Viticulture Douro, Vinification, Grape varieties, well-known producers as well as the different wine styles of Ruby, Tawny and white-rosé Port.