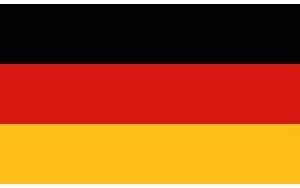 The production of wine from raisined grapes is proven already in ancient Greece and the Roman Empire. For this perpose the grapes were either dried or sometimes by leaving them on the vine, whereby the grapes often were twisted to limit the water uptake and such to concentrate the juice in the berries. It has been and is easier to dry the grapes in the sun, under a roof or lying on racks. Even drying on reed or straw mats is still exists. Important is a good air circulation to avoid mould, which is why only healthy, loose grapes should be dried.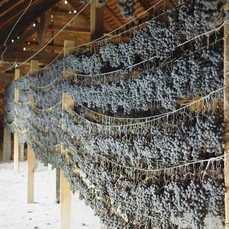 Drying increases by the loss of water the sugar content and the acid concentration, although not to the same extent. After complete drying, the grapes are gently pressed. Due to the high sugar content, fermentation usually starts slowly and can take several months. If fruit and aromas are to be preserved, the vinification is done reductively. Many of the best-known wines from rosined grapes are vinifyed, such as Vin Santo from Tuscany or Vin de Paille from the French Jura, thereby developing more complex aromas and rancio notes.
In Italy, wines from raisined grapes are usually referred to as Passito, but there are specimens in the Veneto that bear the name Recioto. A well-known specimen from southwestern France, Jurançon Doux is largely made from Petit Manseng grapes that remain on the vine until December.
Samos Nectar, made from sun-dried grapes of Muscat blanc à petit grains, is native to the Greek island of Samos. Its alcohol content may reach 15% Vol. without alcohol-fortification as it is used for the other versions of Samos. There are also versions of Málaga that do not require additional alcohol-fortification, such as the Málaga naturalmente dulce.