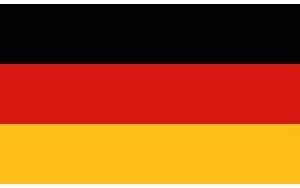 The wine regions of the Loire produce a variety of good wines of different color and sweetness, including a number of excellent sweet wines. These come from different appellations of the mid-Loire and are all exclusively made from Chenin Blanc, a grape variety which because its pronounced acidity and fruitiness is often compared with Riesling. Chenin Blanc is one of the most acknowledged grape varieties in the world and particular in the noble wines of the Loire shows its multi-layered character, which may evolve for several decades in large vintages.
The sweet wines of the Loire combine the freshness and fruitiness of German top wines with the body of a Sauternes. They show a golden yellow color in their youth , becoming increasingly amber with advancing age. Youthful wines are dominated by flower and fruit flavors such as acacia, rose, citrus, quince, pineapple or apricot, whereas the maturing wines develop aromas of almonds, dried fruits, honey and beeswax. Sweet wines from soils with flintstone may also show mineral notes, which is often the case with wines from the Touraine.
There, however, dry still wines and sparkling wines play the main role in many regions. In addition, semi-dry, semi-sweet and sweet wines are produced and every now and then also noble sweet wines. In Touraine Azay-le-Rideau, Touraine Amboise and Montlouis-sur-Loire sweet wines (Moelleux) are produced from very mature grapes, whereas in Vouvray and the Loire appellations Coteaux du Loir and Jasnières, noble sweet wines are produced in great vintages, which are similar to those produced on the banks of the Loire.
The best sweet wines of the Loire are produced in Quarts de Chaume and Bonnezeaux, two enclaves within the Coteaux du Layon. There are very concentrated, complex superior wines mostly produced from noble rotten grapes and are among the best sweet wines in France. The wines from the surrounding Coteaux du Layon are high quality wines too. The wines labeled with Coteaux du Layon-Villages have to fulfill higher requirements regarding yield and alcohol content. Coteaux de L'Aubance, Anjou Coteaux de la Loire and Coteaux de Saumur produce mainly semi-sweet wines and only few sweet wines which are lighter than those of Coteaux du Layon.
Serving temperature 6 ° – 8 ° C
Learn more about Sweet wine regions of the Loire, Viticulture in Layon and Tastings of sweet wines of the Loire.