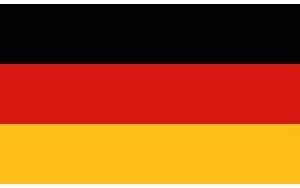 Dr. Karl-Heinz Datum
Dachsberg 30
85665 Moosach
Telefon +49 8091 9782
info@dessertwines.online
dessertwines.online
Contents of this website
The operator of the website assumes no responsibility for the topicality, correctness, completeness or quality of the information provided. Liability claims against the author, which refer to material or immaterial nature, which were caused by the use or disuse of the information provided or by the use of incorrect and incomplete information, are excluded, unless the author proves intentional or grossly negligent Fault is present.
The author expressly reserves the right to change, supplement or delete parts of the pages or the entire offer without prior notice or to cease publication temporarily or permanently.
References and links
This offer contains links to external websites of third parties, on whose contents the author has no influence and therefore does not assume any liability for these external contents. The author hereby expressly declares that at the time of linking, no illegal content was recognizable on the linked pages. The author has no influence on the current and future design, content or authorship of the linked pages. Therefore he dissociates himself hereby expressly from all contents of all linked / linked sides, which were changed after the link setting. Upon notification of violations, we will remove such links immediately. These findings apply to all links within this website. For illegal, incorrect or incomplete contents and especially for damages resulting from the use or non-use of such information presented, the provider of the page to which reference was made liable.
Copyright and Trademark Law
The author's content of these pages is subject to German copyright law. Downloads and copies of this site are for private, non-commercial use only. The author endeavors to observe the copyrights of the graphics, sound files, video sequences and texts used in all publications, to use unlicensed graphics, sound documents, video sequences and texts, or to use graphics, sound files, video sequences and texts created by himself. Third-party content marked as such. If you should still be aware of a copyright infringement, we ask for a note. Upon notification of violations, we will remove such content immediately.
Trademarks and Brands
All mentioned trademarks and brands are the property of their respective registered owners. All brand names and trademarks mentioned within the Internet offer and possibly protected by third parties are subject without restriction to the provisions of the applicable trademark law and the ownership rights of the respective registered owners. Just because of the mere mention is not to draw the conclusion that trademarks are not protected by rights of third parties.
Personal data
You can access and use all pages of the website All about sweet wines, including the blog, without providing personal information.
Further information on data protection can be found here.