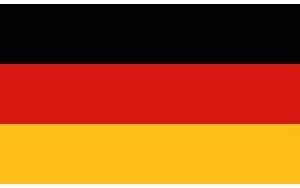 Málaga used to be traditionally made from grapes exposed to the sun, dried on grass mats for about three weeks. There are many different types of production today, although there are four different basic wines: Vino Dulce Natural, Vino Maestro, Vino Tierno and Vino Naturalmente Dulce, which differ in terms of their harvest and / or their vinification.
The main grape varieties are for all base wines Pedro Ximénez and Muscat d'Alexandrie. The Vino Dulce Natural is made predominantly from very ripe grapes, although a smaller proportion of dried grapes may be included. On the other hand, the Vino Tierno must consist mainly of sun-dried grapes. This is also reflected in the required minimum sugar content of the must. For Vino Tierno, the must must have over 350 grams of sugar per liter, for a Vino Dulce Natural only 212 grams per liter. Fermentation in both wines is interrupted by alcohol, but at least 4% alcohol from natural fermentation must have been produced by this time.
In the Vino Maestro, predominantly made from overripe grapes, 8% of pure alcohol is added to the must before fermentation. This results in a very slow fermentation, which usually stops at 15% -16% total alcohol. The Maestro must contain at least 100 grams of residual sugar at the end of fermentation.
The Vino Naturalmente Dulce is made from overripe grapes whose must must be at least 300 grams of sugar per liter. Its alcohol content of at least 13%, it has to achieve without the addition of alcohol. It is usually marketed as a separate type of Málaga wine.
From the basic wines Vino Tierno, Vino Maestro and Vino Dulce Natural all kinds of Vino de licor are produced. In addition, many different ways of blending are used. For example, dry wines and concentrated musts (Arrope) of mature and dried grapes of the Doradilla, Airén and Romé varieties may be used to adjust the sweetness level, but only up to a maximum volume of 30%.
For all Málaga wines a vinification in one of the Bodegas of Málaga is required. With few exceptions such as Málaga Pálido, all wines are oxidatively aged in oak barrels. The time of maturation varies, depending on the age classification, from at least 6-24 months for Málaga to more than five years for Málaga Trasañejo. From the development time between these two are the Málaga Noble (2-3 years) and the Málaga Añejo (3-5 years). Different vintages of Málaga are often blended together to round off the flavor. This is inevitably the case with the often used Solera system, known for maturing Sherry.