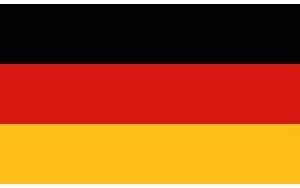 Port wines of the type Tawny show an colour of amber to mahogany and and matureture in small wooden barrels in contact with atmospheric oxygen. Young wines taste fruity, with increasing age they show aromas of dried fruit, nut, caramel, tobacco and tea. This port wine type includes: Tawny, Reserve Tawny, Colheita and Garrafeira.
Tawny Port
Tawny Port ripens in small 630 l wooden barrels until it turns tawny or amber to brownish. Especially with low-priced Tawny Port, the color is based on the fact that light, less color intensive wines are blended with white port, which often leads to a pale pink rim. The brownish color can also be caused by a too hot storage. These light wines show a very reduced range of flavors compared to good Tawny Port. Above all, fruitiness and freshness are missing, which good Tawny Ports at this age should show in any case.
Serving temperature 10 ° – 13 ° C
Reserve Tawny Port
The Reserve Tawny Port matures for at least seven years in the barrel and is a blend of different vintages, it reveals itself soft, gentle and full of finesse.
Unlike the age of a Reserve Tawny Port one has to interprete the age of the Tawny Ports with age indication. Thus, the indication 10, 20, 30 Years Old or Over 40 Years Old does not reflect the actual age, but only gives the approximate age of the wine. It is important that each Tawny Port has an maturity appropriate to its age indication. These Tawny Ports are captivating with their complex flavors, which can range from dried fruit, raisins, nuts and caramels to tobacco, tea and more, depending on their age. If you have a Tawny Port with an age indication, the bottling year on the bottle must be specified as the Tawny Port in the bottle will degrade with time. After opening the bottle, however, it can be enjoyed for several weeks. More complex Tawnys are excellently suited as digestif, while younger ones are well suited to desserts with dried fruit or with nut notes.
Serving temperature 12 ° – 16 ° C
Colheita
Colheita is a Tawny that comes from the grapes of a single vintage, so to speak a vintage Tawny. He has to mature at least seven years in the barrel, but usually does this longer before it is bottled. Colheita Port is amber in colour and has the aromas of a mature Tawny and should also have the characteristics of his vintage. For Colheita, the year of bottling must be indicated on the label next to the year of harvest, as it is best drunk in the year after bottling.
Serving temperature 16 ° C
Garrafeira
The Garrafeira Ports, which are bottled after three to six years in large glass balloons, also called Demi-John, also come from a single vintage. After 20, 30 or even more years of maturation in these balloons, they are decanted into 0.75 l bottles. The labels have three dates: the date of harvest, the bottlings in Demi-John and that of decanting or bottling. Garrafeira Port combines fruity aromas with Tawny-typical flavors such as dried fruit or cigar.
Serving temperature 16 ° C
Learn more about History, Quality-IVDP, Wine-growing region, Viticulture Douro, Vinification, Grape varieties, well-known producers as well as the different wine styles of Ruby and white-rosé Port.