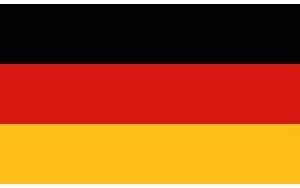 The White Port is produced similar to the red port, but made from white grape varieties and the difference that the maceration, so the contact of the must with the grape skins, is completely eliminated or kept very short. The white port is best drunk cool at about 6-10 ° C and, especially when aged in stainless steel shows fruity notes e.g. of apple, pear, plum or quince. If there are nutty notes in the foreground and the port shows a golden yellow color, then it usually has been matured in a wooden barrel. White Port is available in various sweet grades from Extra Dry, Dry to Demi-Sec and Sweet to Extra Sweet. There is also a Reserve White Port, which has a golden color acquired by aging for at least seven years. White Port, mixed with soda, is ideal as an aperitif and also accompanies light fruit desserts.
Serving temperature 6 ° – 10 ° C

Rosé Port gets its color through maceration with very dark blue grapes. In the production value is placed on the fact that the wine has as little oxygen contact. He is a fresh wine that is easy to drink.
Serving temperature 4 ° C
Learn more about History, Quality-IVDP, Wine-growing region, Viticulture Douro, Vinification, Grape varieties, well-known producers as well as the different wine styles of Ruby and Tawny Port.