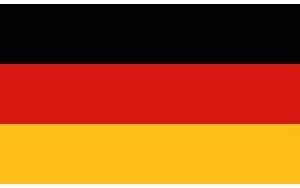 Tokaji may only be produced from Furmint (predominantly), Hárslevelû and a combined maximum of 10% of the Sárga Muskotály (Muscat Blanc a petits grains), Zéta, Kövérszőlõ and Kabar varieties. The minimum sugar content of the harvested grapes must be at least 200 grams per liter. Furmint and Hárslevelû, both indigenous grape varieties, are ripening later, as the widespread Sárga Muskotály.
Furmint gives acidity to the Tokaji, Hárslevelû adds fragrant notes and the Yellow Muscat (Sárga Muskotály) brings along strong aromas and balanced acidity. The best grapes come from east or south-facing vineyards at heights of 150 to 300 m.
The yield is often only about 13 hectoliters per hectare. The harvest of the grapes, – starting in late September with the Yellow Muscatel -, may last until December. If more than 50% of the grapes of a vineyard are attacked by Botrytis, they are usually picked by hand in three to four times. In vineyards where Botrytis infests less than half the grapes are not worth the laborious selection by hand. Therfore here grapes are processed together, as they were harvested. The result is the Szamorodni, which means "as grown".
The production of the Tokaji still takes place today according to a traditional scheme. The harvested noble rotten grapes are left after the harvest for a few days in steel tanks to collect the juice of the grapes, which emerges from the grapes without direct pressure. This very sweet juic, extremely rich in sugar – it can have up to 800 g of residual sugar per liter – is used to produce the highest quality level of Tokaji, the exceptionally expensive and long-lived Escenzia.
Then, without crushing the kernels, the grapes are crushed into a paste called Aszú paste. This is macerated in must, fermented must or new wine with botrytis-infested grapes of the same crop for one to two days. This is important to extract the complex flavors and sugars of the noble rotten grapes. The ratio of Aszú paste to base wine determines the sweetness of the Tokaji. The name "puttonyos", which can be found on Tokaji Aszú's labels, a number between 3 and 6, refers to the number of 25 kg Aszú added to a traditional Gönc Barrel with 136 liters of base wine. The term "3 puttonyos" today does not necessarily correspond to the added amount, but the sugar content of at least 60 grams per liter (4, 5 or 6 puttonyos corresponding to 90, 120 or 150 grams of minimum sugar). In addition, there is the quality level of Aszú-Eszencia, which has at least 180 grams of sugar per liter and must mature longer than a Tokaji Aszú, at least two years of aging in the barrel and a year in the bottle.