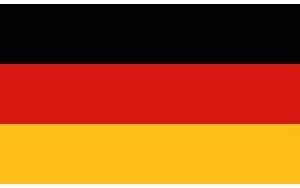 Liquoureux de la rive droite are called the sweet wine appellations on the right bank of the Garonne, Sainte-Croix-du-Mont, Loupiac and Cadillac. They are within the Entre-Deux-Mers area, about 30 to 40 km southeast of Bordeaux, opposite Sauternes and Barsac, and in the case of Cadillac, opposite Cerons.

Accordingly the maritime climate as well as the conditions for the emergence of noble rot are very similar- autumnal morning fog is followed by sunny afternoons. However, the wine locations are somewhat better protected against cool north winds than the left bank. In the same way the soils on which the vines thrive are similar: clay and limestone mixed with gravel, in deeper layers more sandy-gravelly.
The approved grape varieties in all three appellations are, like in Sauternes and Barsac, Semillon, Sauvignon Blanc, Muscadelle and Sauvignon Gris. Mostly used is Semillon with a share of around 80%, the proportion may be slightly higher in Sainte-Croix-du-Mont. On the right bank, too, the harvest of overripe grapes, either botrytis-infested or dried on the vine, is carried out by hand in several passes. Sugar may be added in exceptional cases, with strict restrictions at the same time. The yield is a maximum of 40 hectoliters per hectare over the allowed in the Sauternes 25 hectoliters.
The wines must have a minimum alcohol content of 12% vol. The residual sugar must be at least 45 grams per liter in Sainte-Croix-du-Mont and Loupiac, comparable to Sauternes, but at least 51 grams in Cadillac. Generally higher than in Sauternes (221 grams) must be the minimum must weight: In Cadillac for all grape varieties 255 grams per liter, in the other two appellations 238 grams for Semillon and 229 grams for the other grape varieties.
In all three appellations, more and more manufacturers are also taking the risk of waiting for the autumnal Botrytis and also conducting fermentation in barrels to produce high quality wines.
Because of this and probably also the very good soil, today excellent wines from Sainte-Croix-du-Mont are a cheap alternative to comparable wines from Sauternes and Barsac.