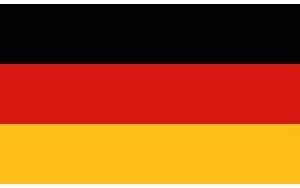 The mature wine styles of Vin Doux Naturel include those wines labeled Ambré, Tuile or Rouge. All these wines are oxidatively matured, so with air contact. This maturation lasts in almost all appellations at least until March 1 of the third year following the harvest. Banyuls Grand Cru has to mature further three months, Grand Roussillon further six months. All these wines may additionally show the name Hors d'Ages or Rancio. Wines labeled with Hors d'Ages have been matured at least five years after production, most of them are aged much longer, sometimes more than 20 years. Rancio refers to the oxidative notes, especially of nuts and dried fruits, as well as roasted aromas. These notes result from the fact that these wines undergo a ripening under the sun, which is associated with strong day-night fluctuations in temperature.
Vin Doux Naturel Ambré
The dark, gold or amber-colored wines may have aromas of candied fruit, flowers, wax, spices, hazelnut, almonds, nutshell, pickled citrus and toasted notes. Vin Doux Naturel Ambré is produced in Banyuls, Maury (Doux), Rivesaltes and Rasteau. The main grape varieties are (with the exception of Rasteau) Grenache Blanc, Grenache Gris, Macabeu and Tourbat. In Rasteau the two mentioned Grenache varieties and additionally Grenache Noir may be used.
Serving temperature 13 ° – 15 ° C
Vin Doux Naturel Tuile (Rouge)
The brick-colored wines – often with brown or orange reflections – are oxidatively matured over many years and develop aromas of pickled fruits (fig, plum), coffee, cocoa, tobacco, spices, mocha and toasted notes. The Vin Doux Naturel Tuilé is available in the appellations Maury (Doux), Rivesaltes and Rasteau. In Banyuls they are called Traditionnel and in the appellations Banyuls Grand Cru and Grand Roussillon the official name supplement is Rouge. The main grape varieties of these wines include the main varieties of the Ambré version and addittionally Grenache Noir. In all areas Grenache Noir must account for at least 50% of the grapes used. The Rasteau AC requests at least 67% and Banyuls Grand Cru at least 75% Grenache Noir. During the production, the wines are kept in contact with grape skins for a long time after the mutage and are therefore particularly concentrated.
Serving temperature 13 ° – 15 ° C
Learn more about Wine growing regions, Viticulture, Vinification, Grape varieties, Wine Styles and Mature Wine Styles of Vin Doux Naturel.