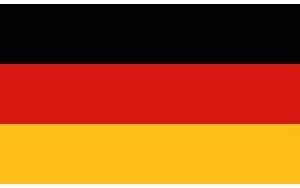 Port wines of the Ruby type are dark- to black-red and are aged in large barrels with little contact to atmospheric oxygen. They taste spicy and have aromas of fruity berries. This type of port wine includes: Ruby, Ruby Reserve, Vintage, Single Quinta Vintage, Late Bottled Vintage (LBV) and Crusted Port.
Ruby Port – Ruby Reserve Port
Ruby Port is characterized by its deep dark color. If the young Ruby Port is purple, its color changes into garnet red with age. It shows a pronounced scent and taste of red berries and may also have blackberry or marzipan notes. However, this holds only true for the better wines, which have maturity as ruled by law on average three years. Cheaper and more simple specimens usually do not mature so long. Ruby is mostly a mixture of several vintages and matures in large barrels. In addition, there is the full-bodied Reserve Ruby Port, which is often a blend of better base wines and matures up to five years in the barrel. All Ruby Port have only little contact with oxygen, due to maturing in very large barrels. Ruby Port are ready to drink because they have been filtered before bottling. They taste very good as an aperitif or to dishes with dark berries.
Serving temperature 12 ° – 16 ° C
Vintage Port
Vintage Port is usually made only from grapes from a vintage of the respective producer. These grapes have a very good phenolic ripeness and at the same time have a high level of natural acidity. This is not the case in all years, and not all districts of Douro. There are on average only three cool summer per decade with sufficient water supply to provide a harvest suitable for Vintage Port. Vintage Port matures after vinification for a total of two to three years in the barrel and then many years in the bottle. The decision to declare a vintage port lies with the manufacturer, however, the IVDP must officially confirm the Vintage Port, after avaluating its taste, as such. This is usually done in the 2nd year after harvest and is a prerequisite to bring the Vintage Port in the market.
The heavy wine, which shows a lot of tannin and fruit in youth, develops further in the bottle and shows a pronounced structure and full body. Smell and taste typically gain additional notes of dried figs, marzipan but also pepper, spices, earth or leather. Vintage Port is one of the most durable wines, due to the slow aging in the bottle. Taking care of a Vintage Port Wine requires care, as it forms a strong depot over the years that makes decanting inevitable. After opening, you should drink it within a few days.
Serving temperature 16 ° – 18 ° C
Single Quinta Vintage Port
Single Quinta Vintage Port is made from the grapes of a vintage of a winery and, unlike the Vintage Port, does not require IVDP approval. They are not declared every year, but only in very good years. In marketing, however, the procedure is different. In very good years some producers take these Quinta wines as the backbone of their Vintage Port, which is blended from different locations of their quinta, and declare a Single Quinta Vintage Port in less than good years, while others produce them in every good year. The latter include many smaller quintas that can make their mark on the market.
Serving temperature 16 ° – 18 ° C
Late Bottled Vintage (LBV)
Late Bottled Vintage Port (LBV) is made out of grapes of a year, but is bottled first after 4-6 years of barrel aging. The wine is usually filtered. These wines are ready to drink, so decanting before consumption is not necessary. However, there are also the LBV, which are called "traditional", which are bottled without being filtered and therefore absolutely have to be decanted. This is specified on the label of the LBV usually next to the harvest and the filling year.
The traditional LBV are considered by many to be more concentrated and fruity than the modern filtered ones. In any case, the LBV shows more complex flavors and more finesse than a simple Ruby port. LBV can be produced every year, regardless of the declaration of a vintage port. It accompanies exquisitely matured cheeses such as cheddar or goat's soft cheese.
Serving temperature 16° C
Crusted port
Crusted Port is a blend of full-bodied Ruby ​​Port from several vintages, all matured for up to 4 years. Since Crusted Port are filled unfiltered on bottles, they develop in the at least three-year bottle maturity a strong depot, called "crust" and are therefore have to be decanted in any case. For those who prefer dark full-bodied port wines, Crusted Port offers a budget alternative to Vintage Port.
Serving temperature 14° – 18° C
Learn more about History, Quality-IVDP, Wine-growing region, Viticulture Douro, Vinification, Grape varieties, well-known producers as well as the different wine styles of Tawny and white-rosé Port.