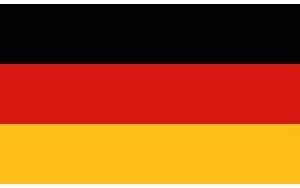 All dry sherries belong to the group of wines called Vinos Generosos and are made exclusively from palomino grapes and differ essentially by their vinification.
Fino and Manzanilla
Straw yellow, with hints of almonds, fresh bread and green apple presents the Fino, the base wine is fortified to 15% alcohol by volume. With this percentage, the flor yeasts can build up a flor layer that protects Fino or Manzanilla from oxygenation during their ripening and helps them to develop their typical aromas. The ripening takes place under flor in the Solera system. Manzanilla differs from the Fino mainly in that this sherry is allowed to ripen exclusively in the port city of Sanlúcar de Barrameda, as well as the origin of the pressed grapes, which come from slightly cooler locations. The storage by the sea leads to a uniform, thicker flor layer, which gives the manzanilla more saltiness, the origin of the grapes shows up in more acidity. Both variants have less than five grams of sugar per liter and an alcohol by volume that can vary from 15% to a maximum of 17%. Both are ideal aperitif wines, which go well with nuts and olives, but also with seafood and fish, especially salty-tasting ones like anchovies.
Serving temperature 7 ° – 9 ° C
Amontillado
The amber coloured Amontillado begins its development under Flor and completes it with oxidative maturity. In a natural way, it may take 15 years or more for a good Amontillado, made correspondingly to its name in the style of a Fino de Montilla-Moriles, to come onto the market. It presents itself complex, but it combines the flavors of its development: nut and date are accompanied by citrus and light yeast notes. In the case of the majority of Amontillado wines, ripening under flor is interrupted after three years by adding alcohol up over 16% alcohol by volume and then followed by an oxidative ripening of about three years. The residual sugar is usually below five grams per liter, but may be up to nine grams in the Amontillado, but the tartaric acid then must reach at least seven grams, a value that may be at a maximum of two below the sugar. The Amontillado goes well with asparagus, artichokes, mushrooms and smoked salmon.
Serving temperature 13 ° – 14 ° C
Oloroso
The full-bodied, rust-brown Oloroso ripens from the outset oxidatively, so by adding alcohol to over 16% without flor and thus in constant contact with air in the Solera system. It displays complex aromas of nuts, dates, oranges or tobacco and may also have smoky, roasted or balsamic notes. At an alcohol content between 17 and 22% by volume, it has less than five grams of sugar per liter. The Oloroso is a good accompaniment to stews of dark meat, but also goes very well with cheese like Manchego.
Serving temperature 13 ° – 14 ° C
Palo Cortado
Rare, complex wine made from excellent, originally selected for Amontillado base wines, when towards the end of the ripening under flor trained tasters in the wine detect special caracteristics, that allow a further ripening as Palo Cortado. This is indicated on the barrel by halving(cortado) the calk line, also called stick (palo). The wine itself, after selection, is immediately fortified to 17% alcohol by volume and subjected to oxidative maturation. Palo Cortado combines the aromas of Amontillado with the body of an Oloroso. Palo Cortado goes well with beef steaks, kidneys or very matured hard cheese like Gouda.
Serving temperature 13 ° – 14 ° C
Learn more about Wine-growing districts, Viticulture-Vinification, Solera and Sweet wine styles of Sherry.