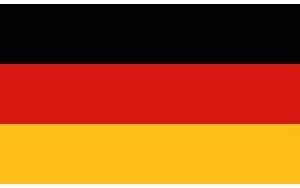 Tokaji or Tokajer is often used as a synonym for sweet, classical wines from Tokaj, although other wines are produced in the wine region Tokaj-Hegyalja – even dry ones. However, the focus here is only sweet, noble wines from Tokaj, in particular the Tokaji Aszú and its production in various sweet grades and qualities of dry-shrivelled and overripe grapes with noble rot.
The Tokaji can vary in color: from pale golden yellow to orange to amber. The taste of the Tokaji can cover a wide range, it includes floral as well as fruity notes, such as apple, kumquat, lemon zest and aromas of dried fruit and honey. Chocolate, toffee, spice flavors and even tobacco can develop during maturation.
The exact time of the first production of Tokaj wine is not known. Wines from Aszú grapes were made as early as the mid-16th century in Tokaj, but whether they were affected by botrytis, we do not know. The Tokaj has been very sought-after until the 17th century, especially in northeastern Hungary and in Poland, its introduction at the royal houses of Austria, France and Russia in the 18th century, made it even more sought-after not only in these countries. Many important personalities at that time were very impressed by the Tokay – Goethe named it in his "Faust" a "miracle of nature". Fundamental social upheavals in the 20th century, the two world wars, as well as the orientation of wine production in communist Hungary were not conducive to the reputation of Tokaji.
Since the beginning of the 1990s, large investors and dedicated winegrowers – for example in the Tokaj Renaissance Association – are helping to bring the Tokaj back to its former reputation. For quality assurance, a new classification of vineyards was introduced as early as 1995. Aszu wines from Tokaji are among the most long-lived wines in the world, still after more than 100 years they promise drinking pleasure.
Serving temperature 11 ° – 14 ° C