If you look on the Internet for ways to buy wines from Hofgut Falkenstein, you will find only a few suppliers. Some of them even point out that they receive only small quantities and a delivery is therefore reserved for regular customers. The wines from Hofgut Falkenstein are not only very popular in Germany, you could say, there is a real hype and the vintages are often sold out very quickly.
The fact that the Goldrichs online shop – which offers only residual sweet German Rieslings – bought a barrel Hofgut Falkenstein or the bottled wines, a Krettnacher Ober Schäfershaus Spätlese Fass Goldrichs 2018, not least because it is one of the bottles I received from Goldrichs for tasting and reporting on my blog.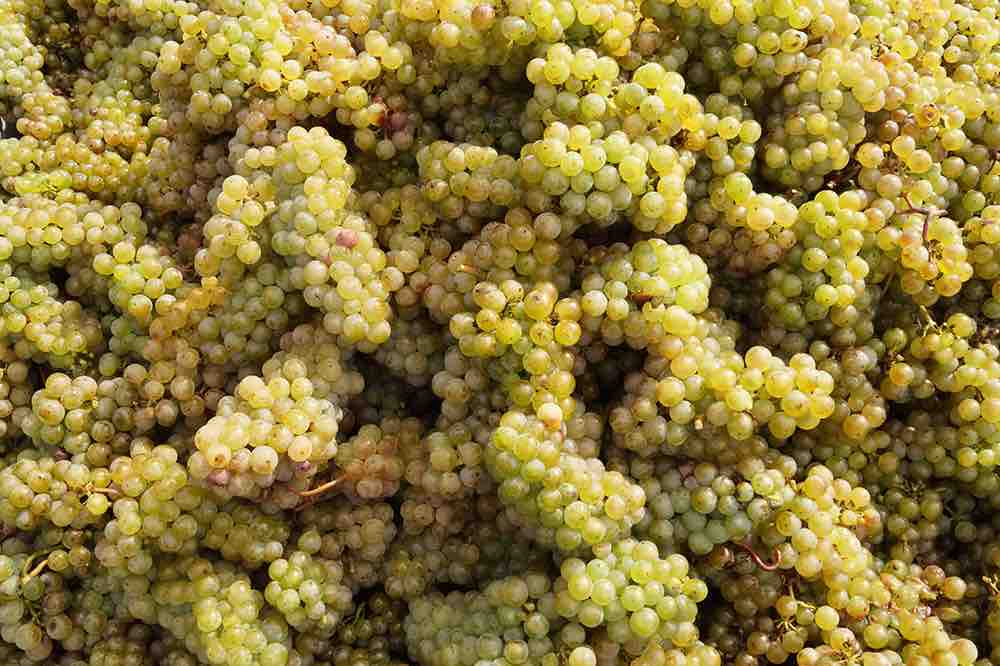 However, there will not be too many bottles either, as the wine comes from a mere 2,000 square meter area in Krettnacher Altenberg called Ober Schäfershaus. The soil of this parcel is characterized by a prehistoric rock of volcanic origin called diabas, – in addition to the prevailing gray slate and quartz.
The barrel filling of a rather small amount is typical for the Hofgut Falkenstein. There were, for example, in 2018 about 25 different wines filled in different fuders from only 9 hectares of vineyard area, according to the information provided by Lars Carlsberg . This may have to do with the, over time gradually acquired vineyard parcels, but may also be done, regarding different Rebalter, previous Reberziehung, wine character, or for other reasons. Possibly also the individual history of the vineyards played a role – the fact that some Fuder are named with the name of the former owner, could be considered as indication for it.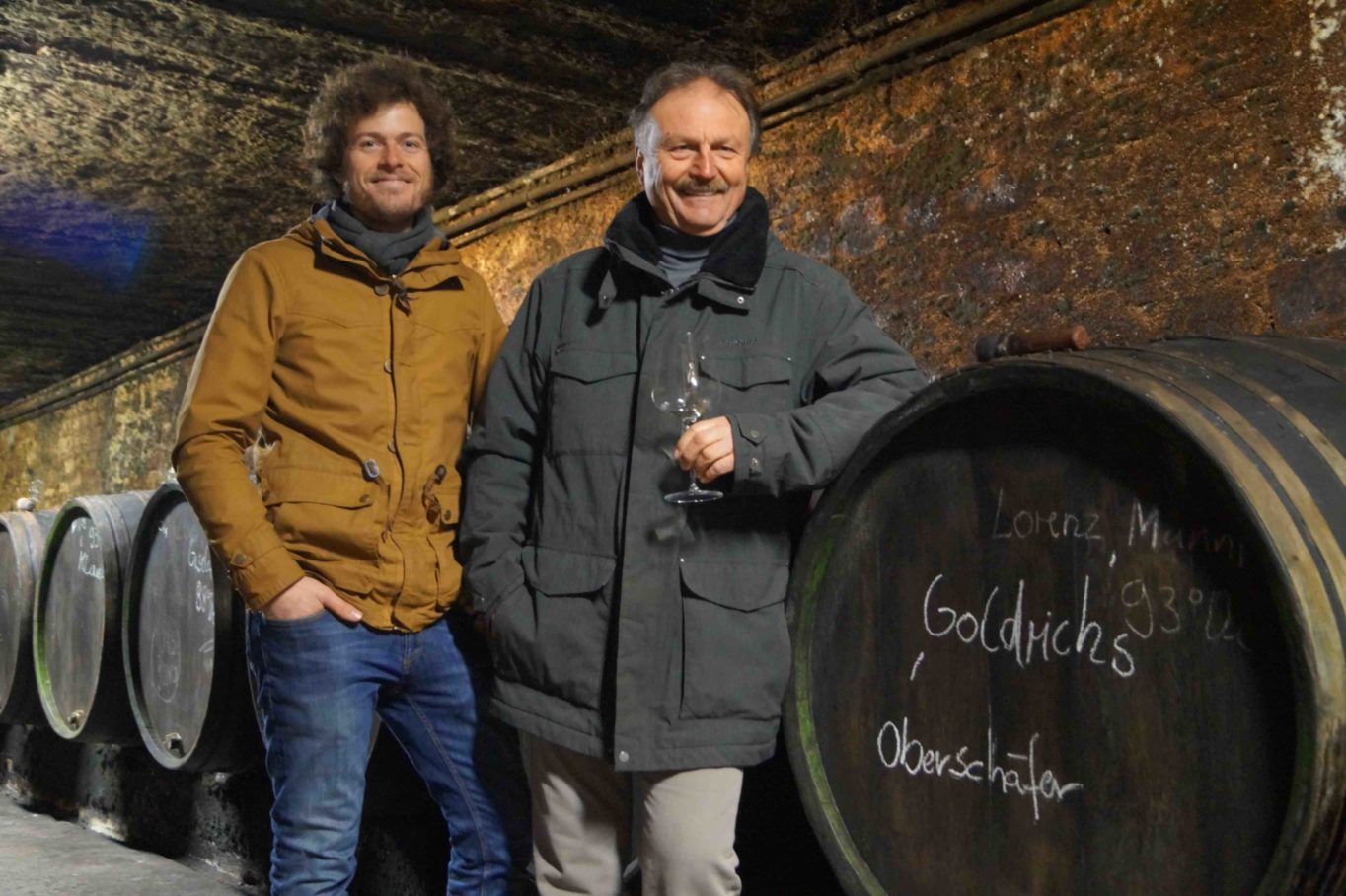 Erich Weber has been setting up the winery since 1985, and for some time now, his son Johannes is on his side, and they both take care of the vineyard and the cellar. Both have studied viticulture in Geisenheim and it seems that they have a very similar view regarding Riesling vines and their wines.
Their philosophy, on the one hand seems to be determined by renunciation : no fertilizers, fungicides, herbicides and pesticides in the vineyard, no purebred yeasts, reduced use of sulfur, no additives, no enrichment, no pumping and on the other hand by commitment: manual work in the vineyard, intermediate greening, aging in wooden barrels or long yeast storage

To find out which wines are made in this way, I can only recommend tasting one, two or more wines from Hofgut Falkenstein. For me personally, the tasted Ober Schäfershaus Spätlese was in any case excellent.
Krettnacher Ober Schäfershaus Spätlese Barrel Goldrichs 2018, Hofgut Falkenstein
Pale straw yellow, subtle nose, floral, some green hazelnut, delicate herbal tea, on the palate pronounced juicy, mineral, extremely subtle sweetness, ripe Amalfi lemon, notes of green apples and orange, gripping, racy, very fresh acidity, a fruity-herbaceous, unbelievable long finish with an invigorating freshness. Excellent wine, which already gives pleasure, has very good potential and can be stored longer. (Tasted Wines)