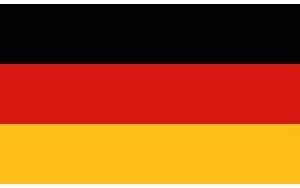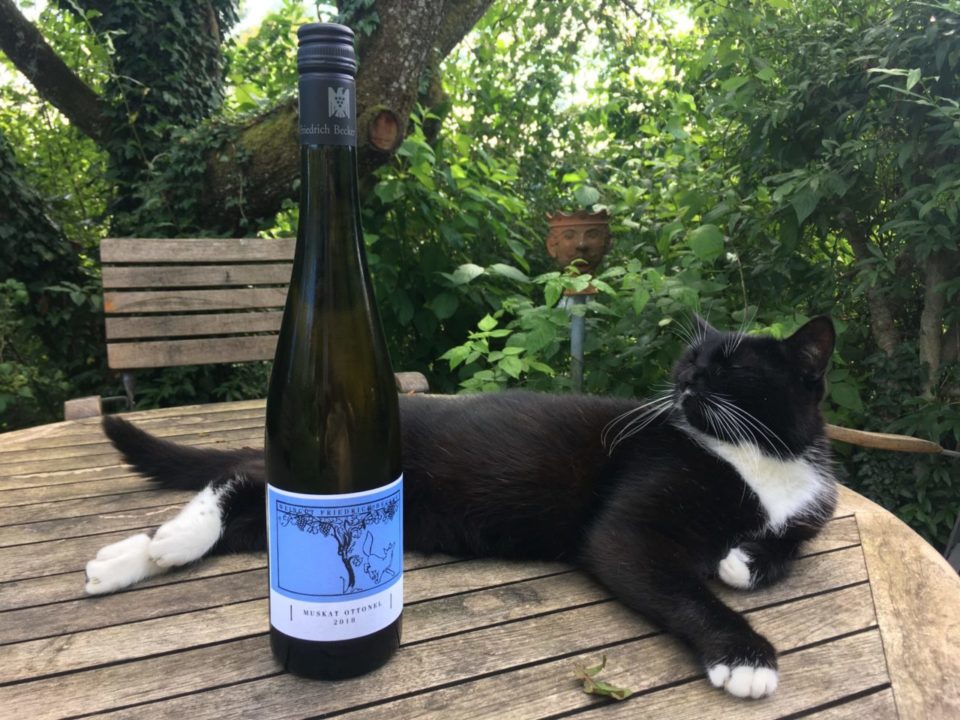 The cat under the plum tree is not exactly the fox in the vineyard, but it reminded me of the recently acquired Muscat Ottonel from Friedrich Becker, or rather its label.
Muscat Ottonel is often equated with muscatel, but has nothing to do with it. The variety is not even related to Muscat, but a cross of Gutedel (Chasselas) and the Ingram's Muscat variety. For a long time I only knew wines from Muskat Ottonel as spicy, rather mild wines, until one day I tasted the dry Muskat Ottonel 2013 from Lichtenberger & González. It was an excellent wine, very floral, very dry and aromatic, extremely tight with extreme tension. So far I had only drunk Austrian sweet wines from Muscat Ottonel (for example from Kracher Auslese 2018).
I like Friedrich Becker's dry Pinot Noir wines very much, and one or the other of his white wines have already found their way onto our table – in short, I really appreciate this winemaker. When I came across the Muscat Ottonel sweet wine from Friedrich Becker and read about its 76-hour maceration, the seven-month yeast storage, its residual sugar of almost 50 grams per liter and its acidity of 8.5 grams per liter, I ordered the wine immediately. And I was not disappointed.
Muscat Ottonel 2018, Friedrich Becker winery (Tasted wines)
Spicy, herbaceous, elderflower, delicate yeast and slightly waxy notes on the nose. Lean on the palate, with a subtle sweetness, fine tannins, aromas of muscat grapes, citrus fruits, lemon balm, a little mint, lovage and notes of freshly picked almonds, fresh, concise, extremely well integrated acidity, a very nice long, round finish, predominantly determined by spicy and herbaceous notes . A very good, very drinkable wine with style.
More information on muscat wines