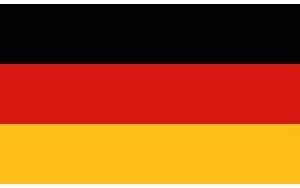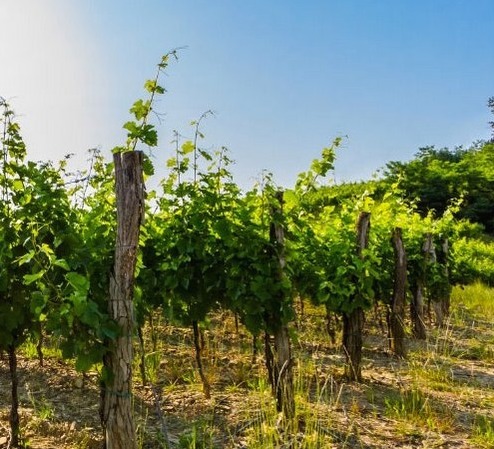 The Consorzio Friuli Venezia Giulia Via dei Sapori had invited to trie Friulan products from the kitchen and the cellar. On 13 February this year, seven restaurateurs, twenty winegrowers and eleven delicatessen producers presented local specialties from the Friuli Venezia Giulia region in Munich. An excellent opportunity to introduce the outstanding products, the excellent, innovative and at the same time traditional cuisine as well as the variety of the very good Friulian wines to a wider audience. The offer, such as San Daniele ham, matured Montasio cheese, zabaione ice cream, sepia tagliatelle with young artichokes or pumpkin flan with cod and freshly passed tomatoes showed that the Friulan cuisine, coined by influences of Veneto, Slovenia and the Austro-Hungarian Empire, is among the best kitchens of Italy.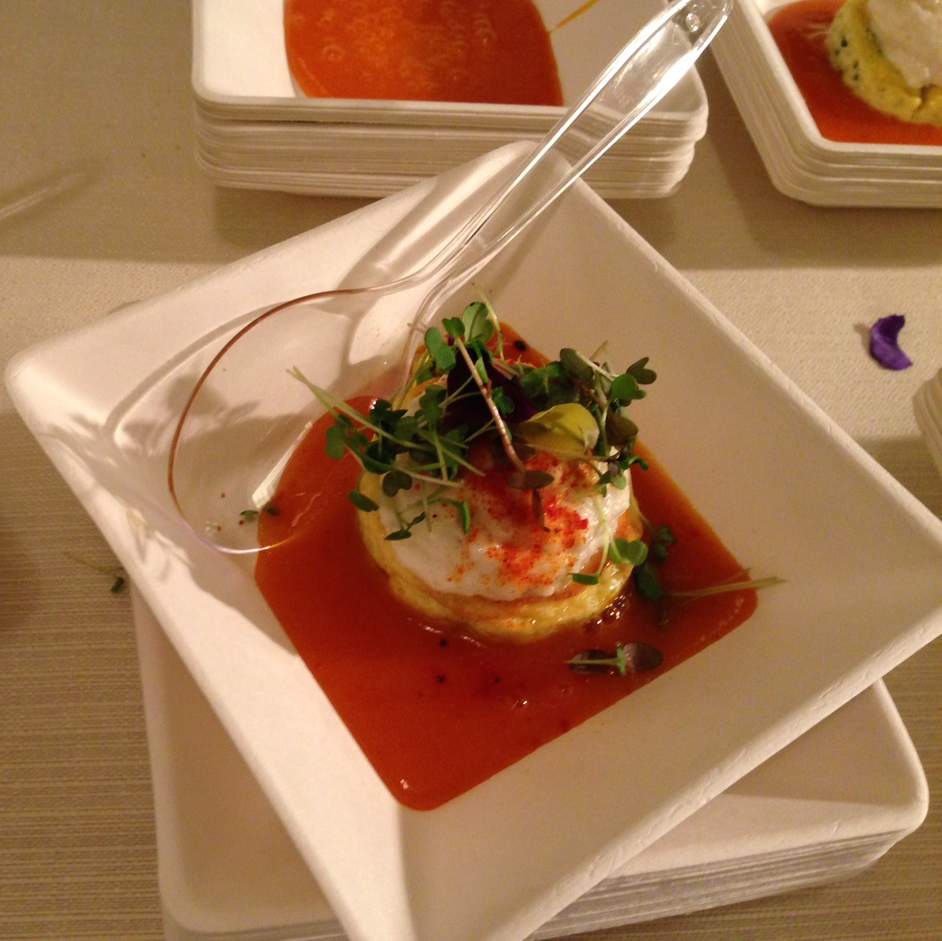 The white wines of Friuli have strongly influenced the development of the wine industry in Italy. They were in the 1960s, thanks to the introduction of a temperature-controlled fermentation, the first fresh-fruity, and internationally known white wines of Italy. The current high standard in viticulture is supplemented by a number of indigenous varieties, which give the Friulian wine landscape its own special contour. The indigenous varieties include, for example, Refosco, Schiopettino, Tazzelenghe, Friulano, Ribolla Gialla and Picolit. In addition to a wide range of dry wines, I could also discover a sweet wine from Picolit. Picolit is grown in Friuli in the Collio Orientale di Friuli as DOCG wine, but is also found as a DOC variant in the adjacent area Collio (also called Collio Goriziano). In both areas, Picolit is available in the versions of amabile and dolce – corresponding to a residual sugar content of more than 18 to 45 grams per liter repectively more than 45 grams per liter for Dolce.
The winery Livon presented the Picolit Cumins 2012 Collio from its Grand Cru series. The Picolit grapes are hand-picked into small boxes and then dried for 30 days. The pressed must is fermented at 20 ° C in oak barrels of Allier oak and matured for another eight months at a constant temperature. Only then is the bottling and a further maturation in the bottle.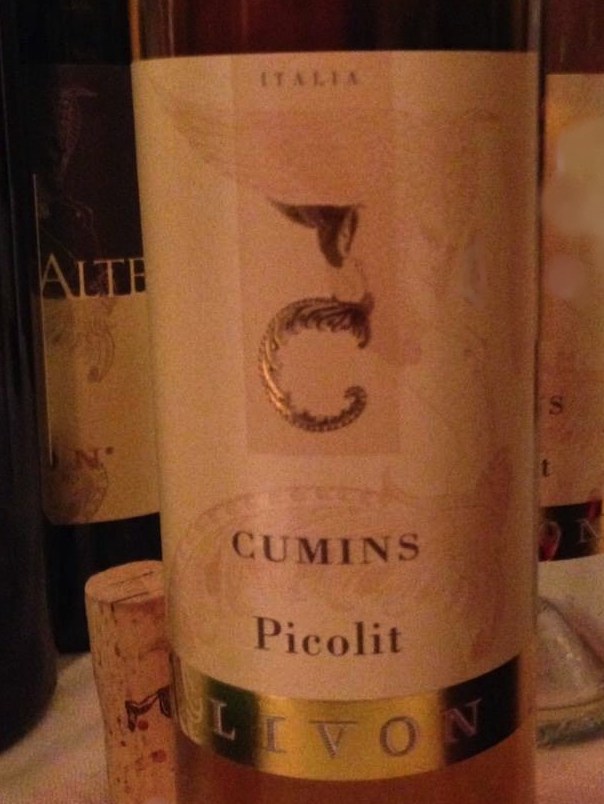 Picolit Cumins 2012 Collio, Livon
Slightly smoky with floral and vegetal notes. On the palate with good, but not obtrusive sweetness, dried fruit, notes of grain, well balanced, clear and deep, good, delicate spicy finish, very good wine.
Conclusion: The presentation of the Consorzio Friuli Venezia Giulia Via dei Sapori makes you want to know more about Friuli Venezia Giulia and is the best advertisement for the region.