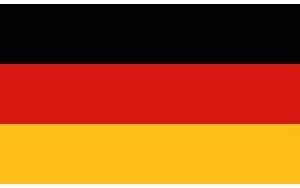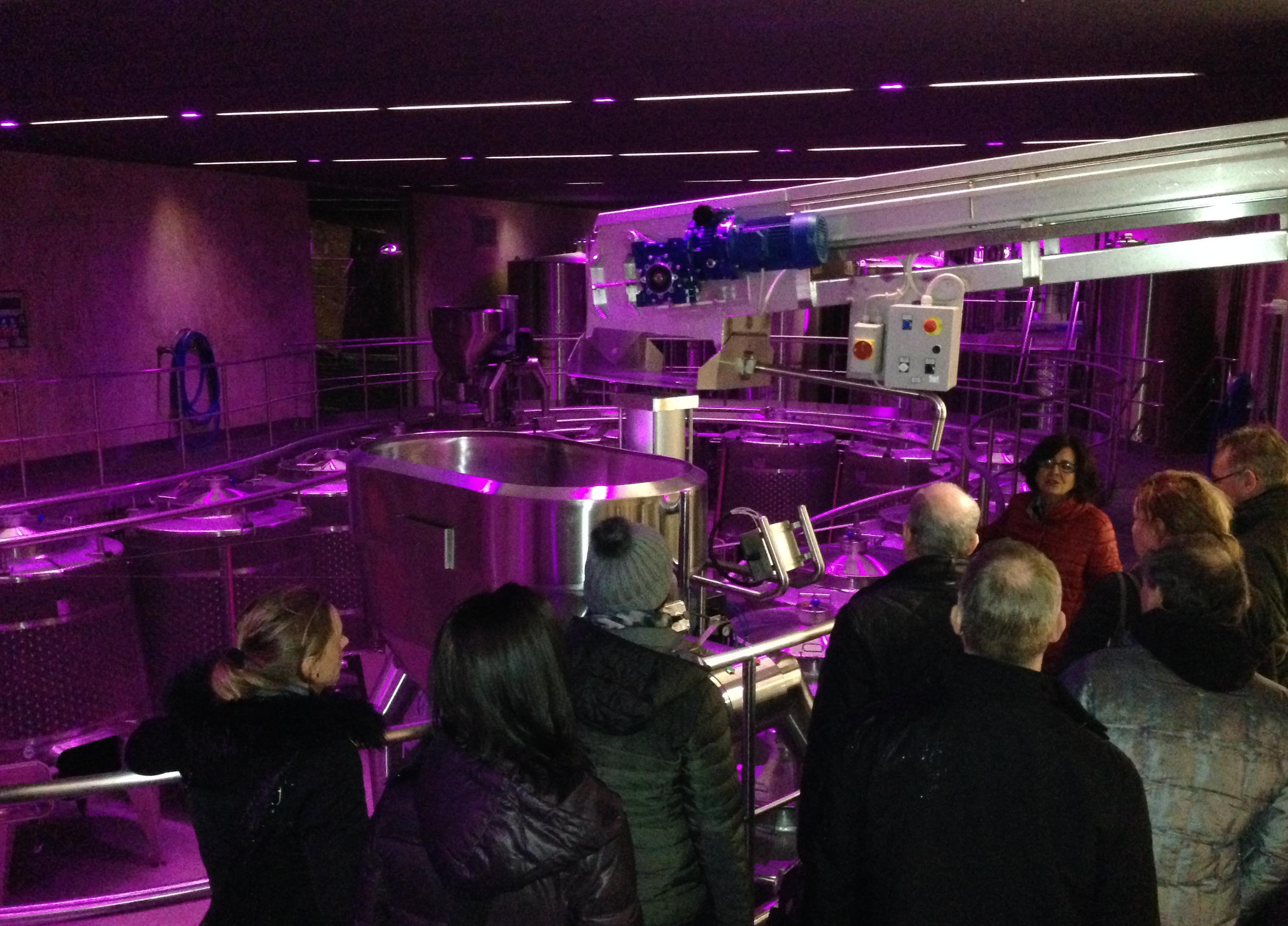 One third of the South Tyrolean winegrowing areas can be found in the Unterland winegrowing zone, which is the largest of the seven winegrowing areas in South Tyrol. The region Unterland is also the warmest and extends from Altenburg, about 5 km north of Tramin, along the Adige River to the Salurner Klause, the German-Italian language border. The Unterland also has the highest vineyards in South Tyrol. At an altitude of 1,000 m, the grapes for a well-known dry wine from South Tyrol, Feldmarschall von Fenner, ripen on the Fennberg near Kurtatsch. The proximity to Lake Garda with its mild climatic influences makes it possible for late-ripening grape varieties such as Cabernet Sauvignon to ripen well.
The Gewürztraminer, which is said to have its origin in Tramin, is not so capricious with regard to the climate. In addition to dry variants of Gewuerztraminer also Passito is produced from its dried grapes in the Unterland.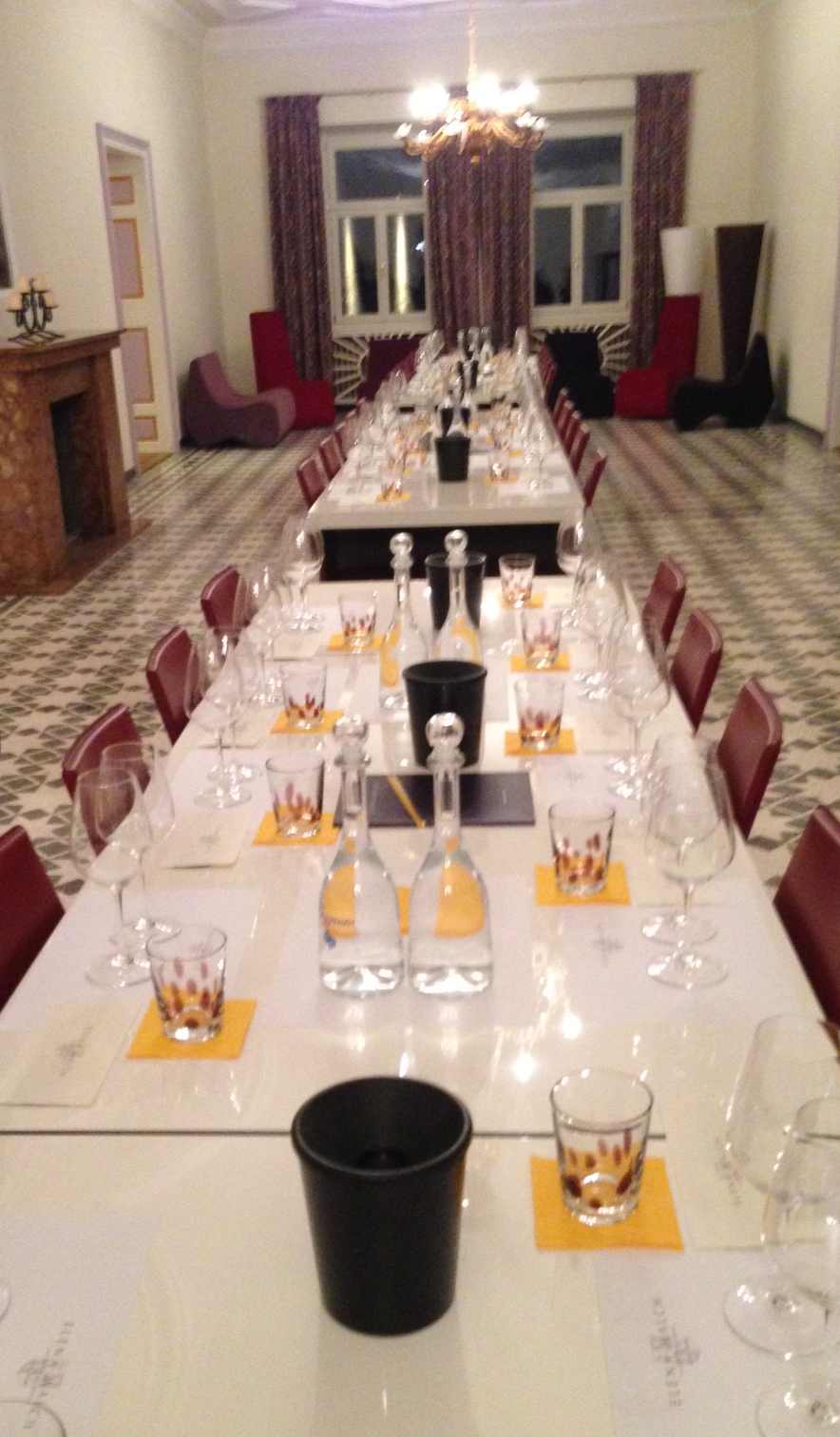 During our annual wine academy trip to South Tyrol, we tasted the Cashmere Gewürztraminer Passito 2013 in the winery Elena Walch. The winery, founded about 150 years ago, is one of the most traditional South Tyrolean private wineries. Tradition and modernity are combined in the wine cellar of the winery, where the grapes of 55 hectares are processed.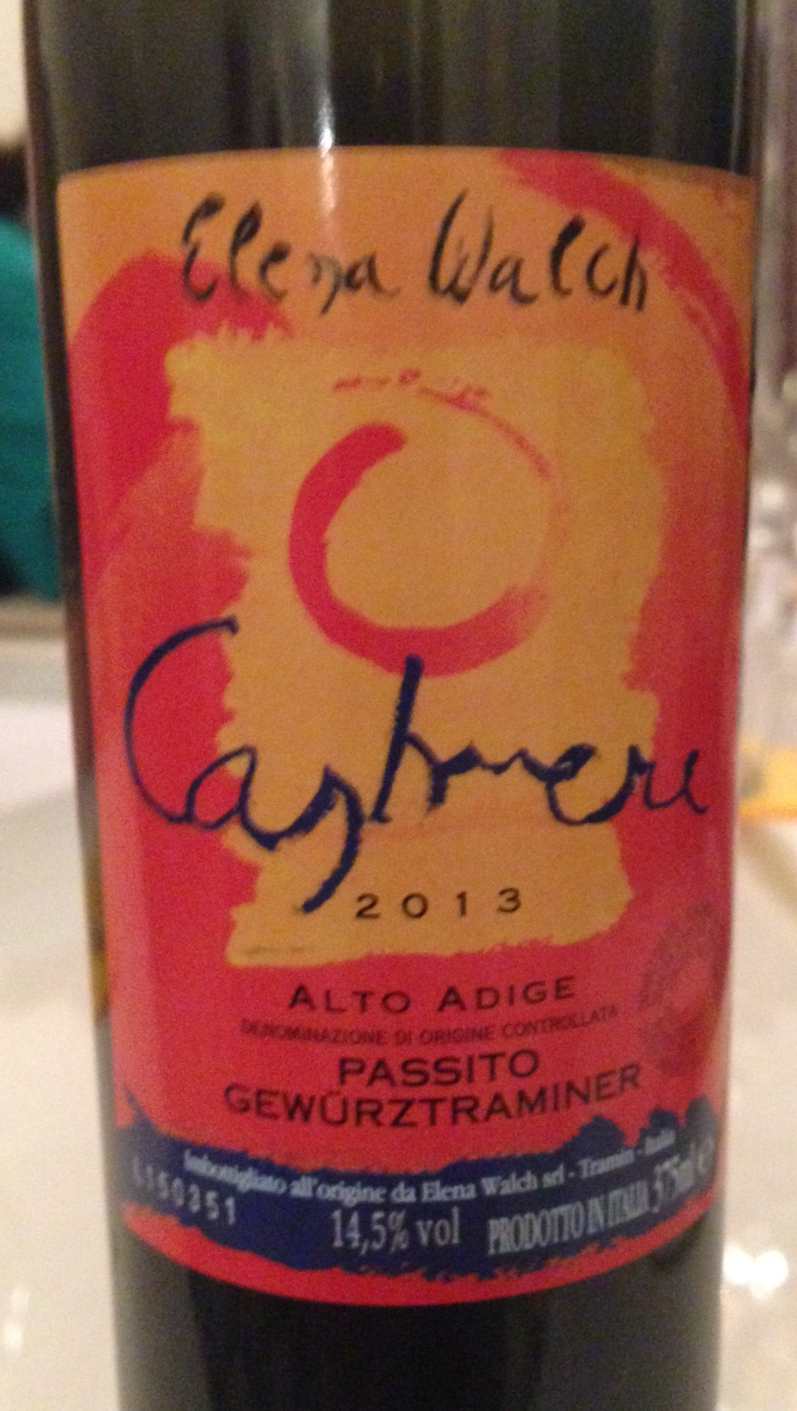 The Passito Cashmere comes from a eponymous, south and east facing, terraced hillside location from limestone soils with loamy parts, in about 360 m sea level, above Tramin. The Cashmere Passito has a 95% share of Gewürztraminer, the remaining 5% is Sauvignon Blanc.
The grapes harvested in September were dried for four months and then re-selected after drying.
Cashmere Gewürztraminer Passito 2013, Elena Walch
In the nose rose, dried fruits, caramel and notes of Russian bread. In the mouth dense and juicy with lots of apricot and delicate bitter notes, fresh acidity, very well balanced, slightly warm, very good wine. (Price)