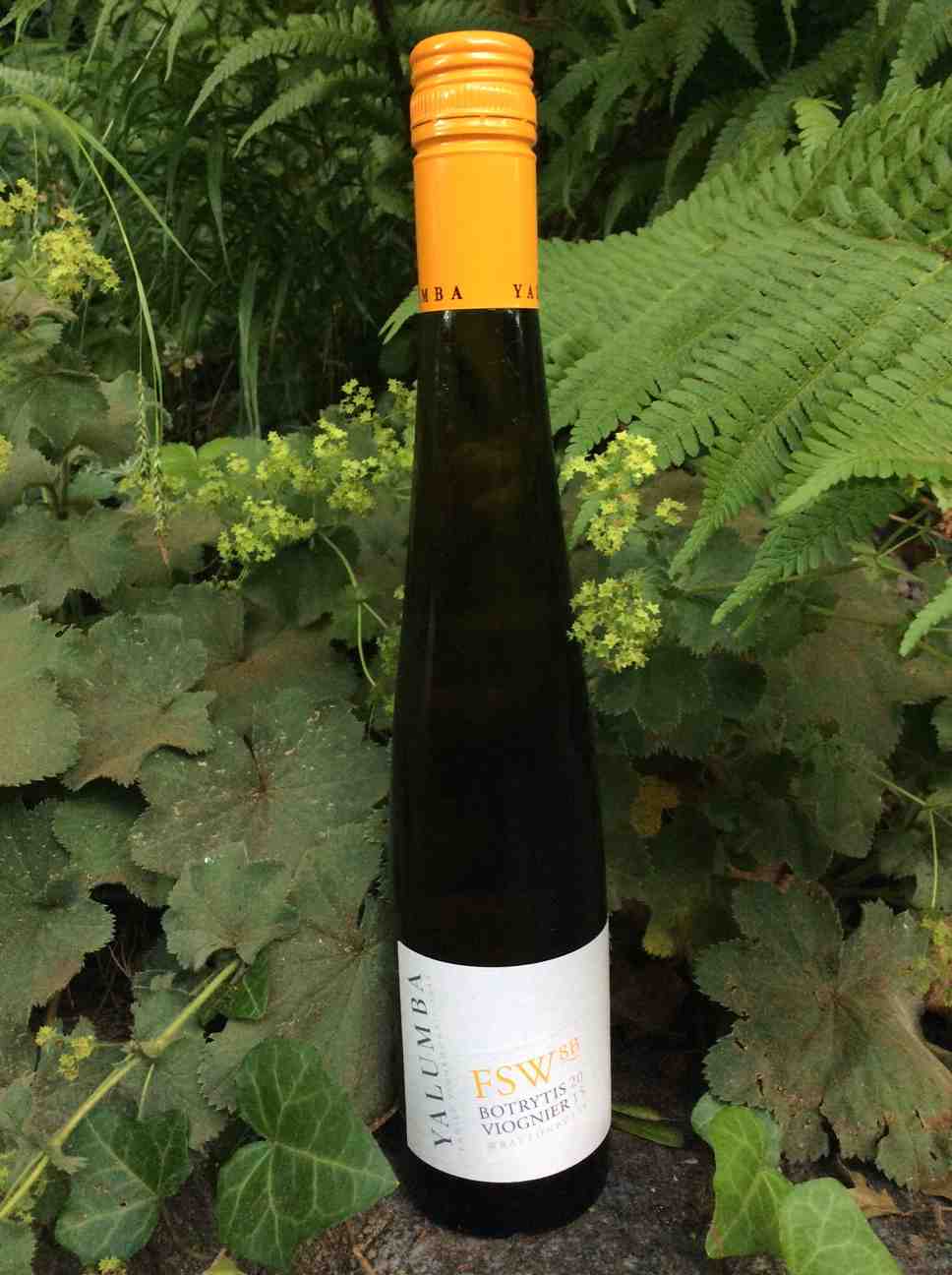 There are more than 60 wine growing regions in Australia, I suppose in this country only few fans of Australian wines know more than a handful of these regions: for example Shiraz from McLaren Vale or Barossa Valley or Cabernet Sauvignon from Coonawarra.
In addition to the well-known sweet, alcohol-fortified Rutherglen wines, there are also wines, whose grapes are harvested with Botrytis. We have a sweet Viognier wine from South Australia, whose name FSW8B Botrytis Viognier 2015 already reveals the noble rot.
Founded in 1849, Yalumba is Australia's oldest family owned wine company and is one of those Australian producers that not only produce Viognier as a varietal white wine but also as a 5-10% blend with Shiraz, similar to the northern Rhône. The only one of the five varietal white Viognier wines by Yalumba produced from grapes from Wratonbully is the FSW8B. Wratonbully, a wine-growing area north of Coonawarra, with the same soil, the Terra Rossa particularly suited to red vines, also has a similar but warmer climate than Coonawarra. This benefits the Viognier, who needs a relatively warm climate. In the fall morning mists as well as a warm sun support the development of Botrytis in Wrattonbully . To support further the formation of Botrytis for this wine, the canopy management in this case is handled in such a way that the grapes form a pergola, allowing the moisture to last longer.
FSW8B Botrytis Viognier 2015, Yalumba (Tasted Wines)
Bright straw yellow with green reflections. Yellow and white fruit, botrytis and delicate floral notes on the nose. Peaches on the palate, some pineapple, apricot and melon, herbaceous notes, light bitter notes and delicate mineral notes, fruity, round acidity, pleasantly sweet, in good balance, very long finish, carried by botrytis and spicy fruit. Very good wine.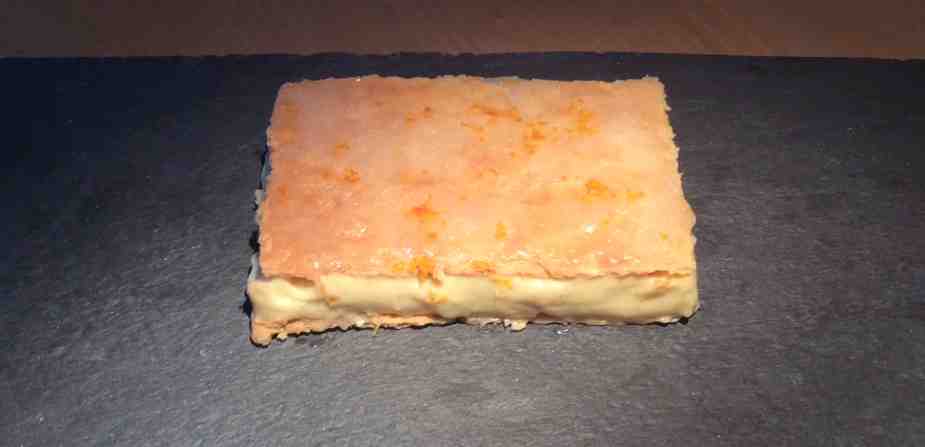 In Yalumba's blog we found a recommendation to pair the sweet Botrytis Viognier wine with Vanilla Slices (Recipe). We tried this combination and found it good.