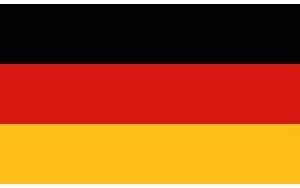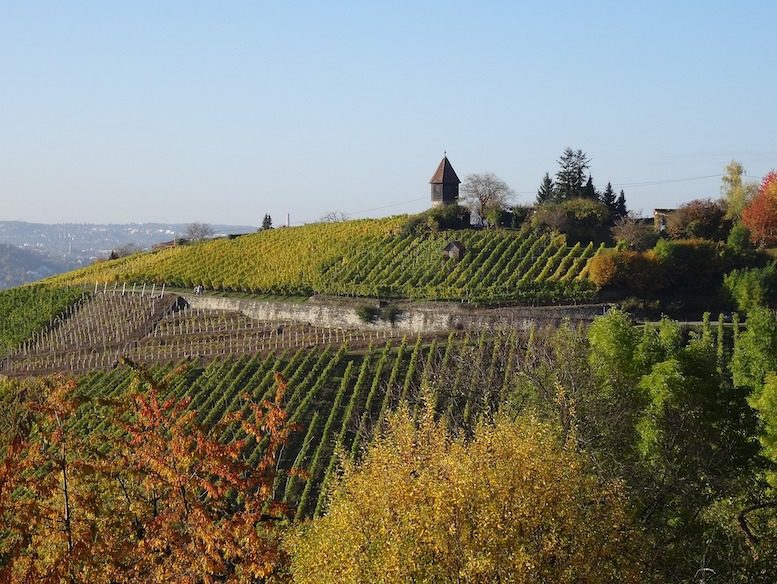 The VDP.Grosse Lage® Götzenberg, from which the grapes for the tasted wine come, is located in a round basin in the Uhlbach district of Stuttgart, protected from north and east winds. The easily to warming sandstone reed floor of the site, as well as an often blowing warm, strong valley wind, enable the Riesling grapes growing there to ripen for a long time.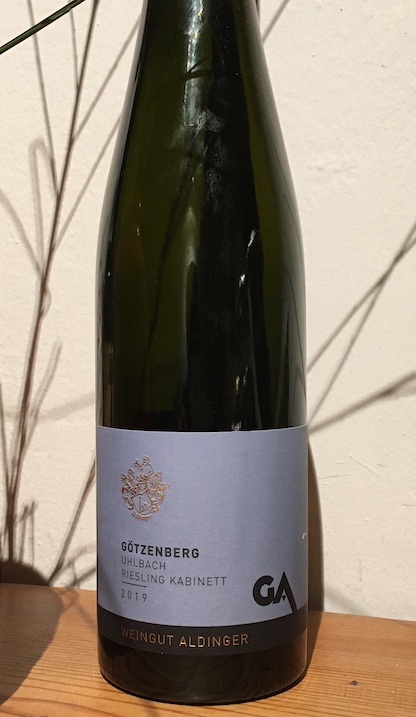 This is where the fruit sweet 2019 Riesling Kabinett from the multi-award-winning Wuerttemberg VDP winery Aldinger comes from. The Vinum Wine Guide wrote in 2020 about Aldinger: He makes the best Riesling in Württemberg … and is our winemaker of the year! The winery uses the grapes from this location not only for this Kabinett, but also for its estate wine, called Partridge-Riesling. The name is intended to stand as a symbol for living vineyards, the preservation of which the winery is promoting, on the one hand by supporting a nature conservation initiative to promote biodiversity, and on the other by turning to ecological viticulture.
Already in the year of the discovery of America by Columbus in 1492, the then living ancestor of the Aldinger family began to plant vines, but the trend-setting expansion of the winery only took place in the second half of the 20th century by Gerhard Aldinger and his son Gert, which sons Hansjörg and Matthias currently run the winery.
The wine fermented in large wooden barrels has an alcohol content of 7% vol, a residual sugar of 50 g / l and an acidity of 10.2 g / l, the backbone of the wine.
Uhlbach Götzenberg 2019 Riesling Kabinett, Weingut Aldinger (Tasted wines)
Delicate pale yellow in the glass. Citrus, finely herbaceous and a little floral in the fragrance, as well as in the taste. There are also notes of peach, pineapple, melon and a hint of mint. Juicy, with fine, but noticeable tannins; subtle sweetness, fresh, strong, but well-integrated acidity. Wine with grip, stimulating the salivary glands, with a nice cool finish characterized by citrus, herbs and tannins. Very good wine.