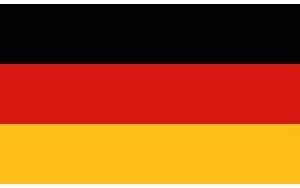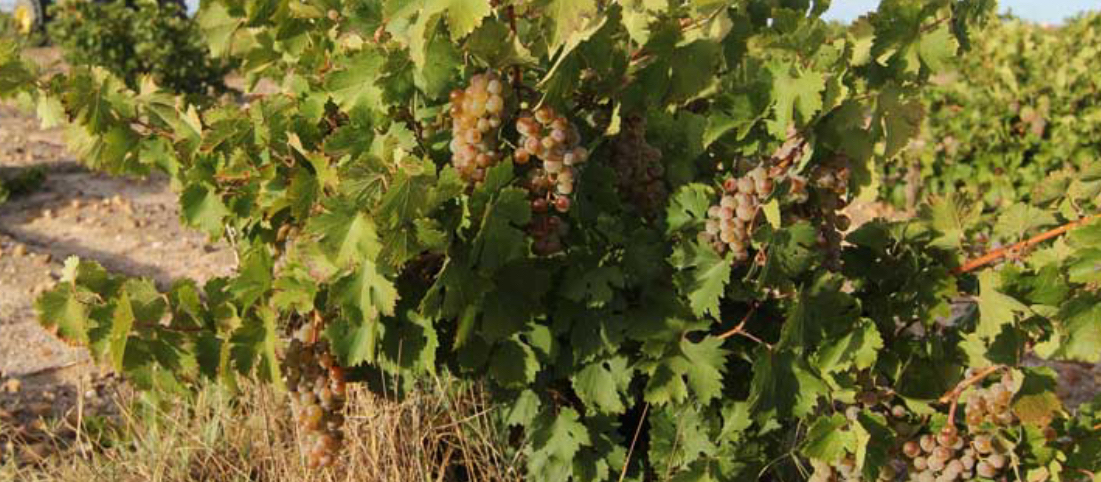 Rueda, a Spanish white wine appellation in Castilla y León, which used to be characterized by liqueur wines, now produces Rueda, a dry, fruity and at the same time light white wine made from Verdejo and Viura. Since the 1980s, monovarietal Sauvignon Blanc wine has also increasingly been produced.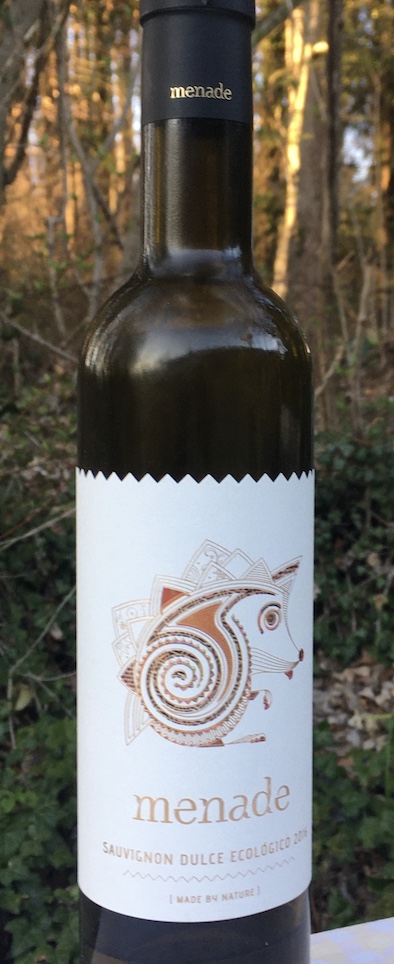 In addition to three different Verdejo wines, Bodegas Menade also produces two different Sauvignon Blanc wines – a dry and a sweet version. The predominantly organic working Bodegas Menade was founded in 2005 by the siblings Alejandra, Marco and Richard Sanz. They come from a family that has done viticulture in what is now the DO Rueda since 1820. We tasted the sweet version of the winery Sauvignon Blanc, the Sauvignon Dulce Ecológico 2016.
The hand-picked, pressed grapes of the wine are spontaneously fermented in temperature-controlled stainless steel tanks by indigenous yeasts. If the residual sugar is between 60 and 80 grams per liter, fermentation is interrupted by a sharp drop in temperature. We enjoyed the Sauvignon Dulce with a roasted asparagus cream with strawberries, which the wine went well with.
Sauvignon Dulce Ecológico 2016, Menade (Tasted wines)
Raspberry syrup, apricot and light herbaceous notes on the nose. Citrus on the palate, with a little grapefruit; tropical fruits and notes of raspberries. Fine, very subtle sweetness, fresh, pleasant acidity. Very good wine with a good, fruity and herbaceous finish.