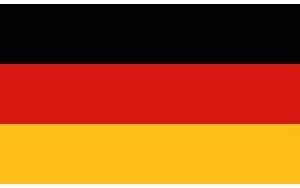 Everyone has been talking about Kabinett in recent years, increasingly more so. This may be due above all to the fact that the mostly delicate, juicy wines show increasingly more character. Better sweet Kabinett wines from Riesling in particular show a perfect balance between fruit sweetness and high acidity. Even with Kabinett, which is the first tier in the series of top quality wines, grapes juice, must or sugar must not be added under any circumstances, like it is the case with all other types of German predicates wines. The minimum must weight for the Kabinett wines varies between 73 and 85 ° Oechsle depending on the wine-growing region and the grape variety, in the case of the tasted Mosel Riesling Kabinett 2018 from the winery Reichsgraf von Kesselstatt, it is 73 °.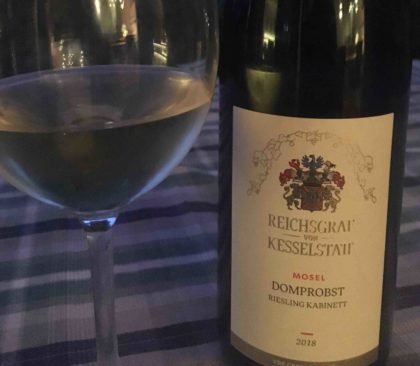 The winery manages around 46 hectares on the Moselle, Ruwer and Saar. The grapes for the tasted Kabinett wine come from the Graacher Domprobst, a southwest-facing steep slope (65%) with stony weathered clay slate soil.
Riesling Graacher Domprobst VDP. Grosse.Lage Kabinett 2018, Reichsgraf von Kesselstatt (Tasted Wines)
Subtle nose with aromas of fermentation as well as a little fruit and honey, firm on the palate, with fine acidity and a hint of tannins, delicate bitter agrumen, juicy, mineral in the very good, long finish, accompanied by few herbal bitter notes. Very good wine.