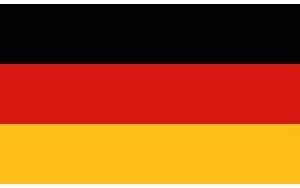 Wines from the Karthäuserhof winery are easily recognizable by their bottle or by the label on the bottle neck. Albert Behler, the New York-based real estate tycoon, owner of the winery, which is now family-owned for over 200 years, says this a unique trademark. The winery was founded in 1335 by Carthusian monks and is located in Trier – Eitelsbach in the Ruwer valley. It works all 20 hectares of the VDP. Große Eitelsbacher Karthäuserhofberg. Mainly Riesling is planted on its devonian slate soil with clayey sprinkles and high mineral proportions.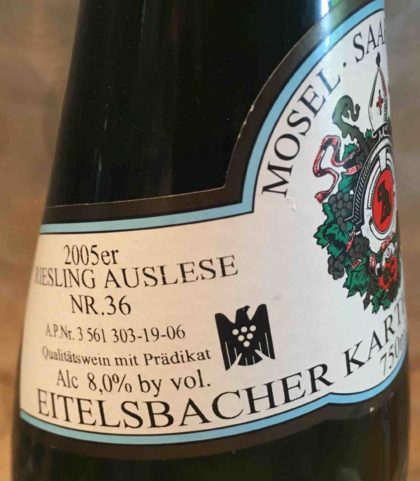 The winery only recently has been in the news, when Albert Behler entrusted Richard Grosche and Mathieu Kauffmann the management of the VDP winery. The duo, which has been successfully operating at the Reichsrat von Buhl winery for several years, should, as owner Albert Behler put it, "preserve the straightforward and puristic Riesling style and develop it with great sensitivity". We already really liked the style of the tasted Riesling Auslese 2005.
Riesling Auslese Eitelsbacher Karthäuserhofberg 2005 No. 36 Goldkapsel, Karthäuserhof (Tasted Wines)
Gold colored. Subtle nose, firm, with hints of botrytis. On the palate with yellow fruits, some pineapple and orange as well as fresh, cooling herbal notes. Very nice fruity acidity in a fine balanced balance to the fine sweetness, both of which, together with the fruity notes, make the very long finish appear almost pulsating. Excellent wine.