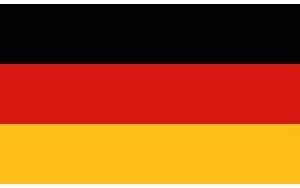 My first encounter with the Jakob Schneider winery was enjoying its dry Riesling called Magnum. In consequence of this good experience I ordered a sample package of wine from the winery. The winery located on the wine growing region Nahe was founded in 1575 and has been family-owned ever since. Jakob Schneider Junior, who returned to his parents' winery in 2007 after graduating from Geisenheim, is responsible for both the vineyard and the cellar work. Ten years later he was awarded Gault Millau as Aufsteiger des Jahres ( climber winemaker of the year) and currently has four Gault Millau grapes.
Around 85% of the cultivated vineyardss 18 hectares are planted with Riesling. Jakob Schneider Junior's wines come from the Niederhäuser sites Felsensteyer, Rosenheck, Klamm, Hermannshöhle and also from the Norheimer Dellchen site. They are decisively shaped by the soils on which the vines thrive. These soils have more than 50 different rock formations. We tasted a Riesling Kabinett 2019 from the rock-rich, south-facing Niederhäuser Klamm, whose soils are determined by volcanic porphyry and black-gray slate. With a gradient of 40 to 70%, it is one of the steepest areas in the winegrowing area Nahe . Due to their structure, which is similar to an amphitheater, the grapes can ripen well there.
Riesling Kabinett Niederhäuser Klamm 2019, Jakob Schneider (Tasted Wines)
Peach and some tropical fruit on the nose, fresh on the palate, some tannins, juicy, stony, light minerality, noticeable fine sweetness, seed fruits as well as vegetal and herbaceous, delicately bitter notes that linger for a long time on the finish. Good – very good wine.