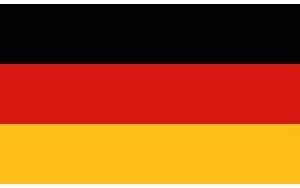 The first viticulture in Greece has been done more than 5000 years ago. Today around 2.5 million hectoliters of wine are produced on 105,000 hectares, of which approximately 10% are sweet wines.
We tasted a sweet Malagousia wine from Ktima Gerovassiliou from the Epanomi wine-growing region, which is located in the northwest of the Halkidiki peninsula, not far from Thessaloniki. The area has a Mediterranean climate with mild winters and hot summers. The proximity to the sea provides cooling breezes, but the area belongs to the hotter wine-growing regions in Greece.
In Epanomi the Ktima Gerovassiliou cultivates 71 hectares of vineyards. Foreign vines varieties of Chardonnay, Sauvignon Blanc, Viognier, Merlot and Syrah varieties as well as the Greek varieties Assyrtiko, Limnio, Malguosia, Mavroudi and Mavrotragano thrive on sandy-clay soils mixed with calcareous rock.
Evangelos Gerovassiliou, an oenologist trained in Bordeaux and founder of the winery, can boast that he was the first to vinify the old Malagousia variety, which was rediscovered in the 1970s, and thus contributed significantly to its revival.
Malagousia, which is now found all over Greece, delivers rather full-bodied, aromatic wines with a relatively low acidity. However, the variety has the advantage that it keeps its aromas even in hotter locations.
Malagousia from overripe grapes 2016, Gerovassiliou (Tasted Wines)
Opulent fruity nose, lots of apricot, peach, passion fruit and exotic fruit notes, luscious fruit on the palate, noticeable sweetness, not completely balanced by the round acidity, yet not bulky, fruit syrupy in the long finish, a little warming with a delicate tannin, very neat to good wine.
Learn more about greek sweet wines.