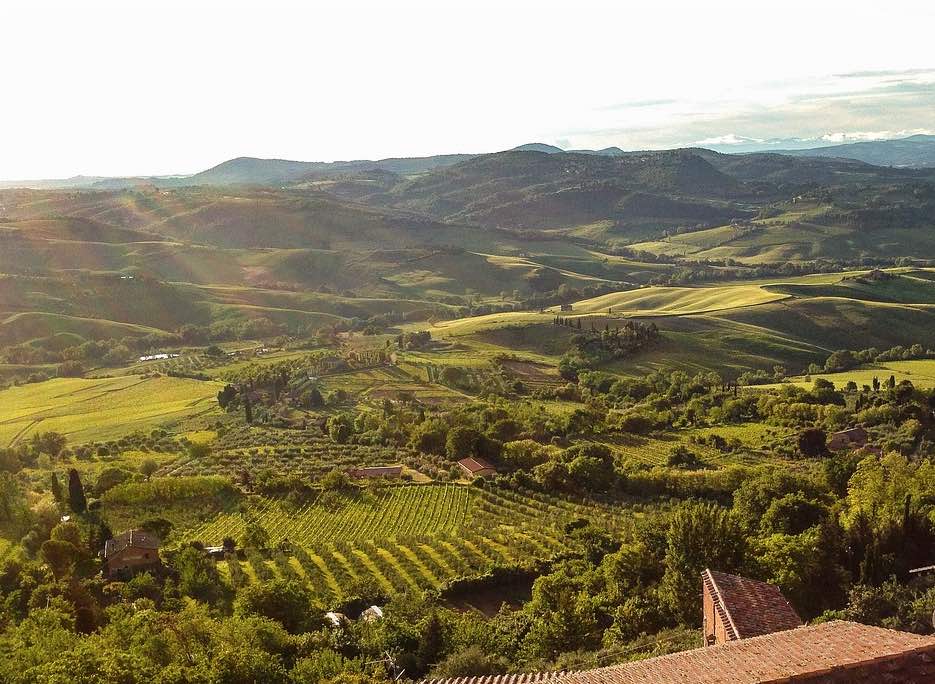 The most common and best-known sweet wine in Tuscany is undoubtedly Vin Santo in all its varieties. According to the production regulations for wines from the IGT Toscana (Indicazione Geografica Tipica), other sweet wines may also be produced. Either a Passito, i.e. a sweet wine made from dried grapes, or a Vendemmia Tardiva made from overripe grapes theoretically could be made of any of the 87 grape varieties permitted in Tuscany.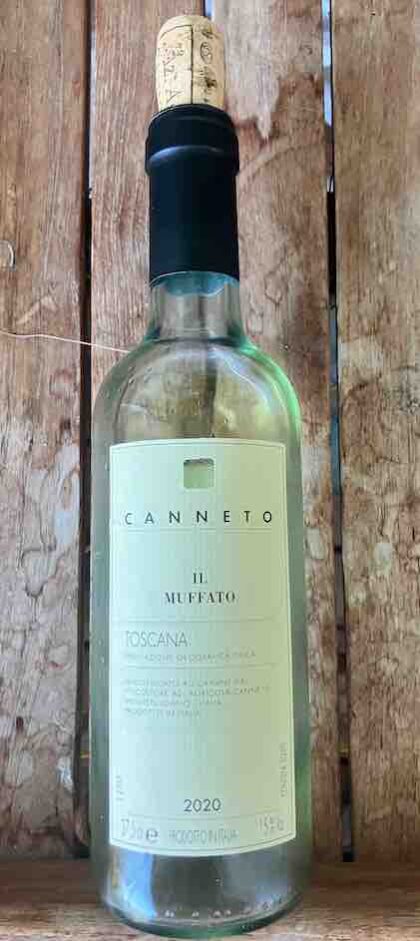 We have tasted a sweet wine of the Vendemmia Tardiva type, the Il Muffato 2020 from the Canneto winery, located not far from Montepulciano. The wine probably gets its name from the overripe grapes that are affected by Botrytis, because Muffa nobile is the Italian name for noble rot.
Il Muffato is made from the Malvasia, Petit Manseng, Riesling and Traminer grape varieties. The grapes are harvested in December – after noble rot has developed. After the grapes have been pressed, the must is fermented with selected yeasts at a controlled temperature of 18° C, then aged in French oak barrels for 18 months and aged in the bottle for at least 6 months after bottling. Il Muffato tastes best at around 14°C.
Il Muffato 2020, Canneto (Tasted wines)
Light golden yellow in the glass. Delicate, somewhat buttery melon and herbal notes on the nose, some botrytis on the palate, very herbal and delicately bitter, slightly warming, but gripping, with good structure and a mouth-filling, long finish. Very good wine.