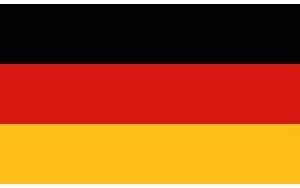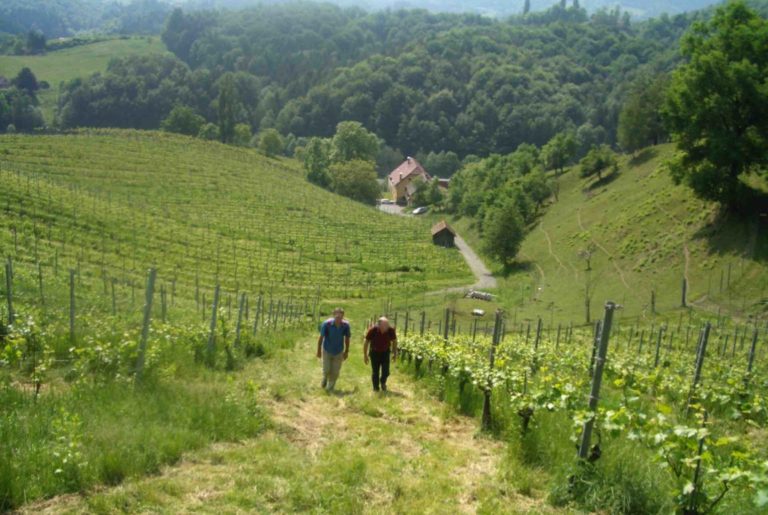 "Evi and I are going on vacation to southern Styria at the winery Tauss" my friend Udo told me. I, too, had been on vacation in the winery Tauss and bought wine there – the last, recently opened bottle of the red Traminer macerated and fermented on the grape skins in 2006 has been sensationally good. Only one sweet wine of Tauss was slumbering in the wine cellar, a 2002 Trockenbeerenauslese of Pinot Gris, in German named Grauburgunder. Already almost 10 years ago, during our nearly obligatory annual short holidays in southern Styria, we realized hat the wines of Roland Tauss are characterized more by secondary aromas and such are differing a lot from the most fruity wines of southern Styria. Already at that time Sauvignon Blanc, Pinot Gris, Chardonnay, Welschriesling, Pinot Blanc, Traminer and Blaufränkisch were cultivated on 6 hectares of Opok, a soil type with lime marl and varying clay and sand shares. The already at that time biologically operating winery has been certified by Demeter since 2010 as biodynamic.
Low yield, spontaneous fermentation, malolactic fermentation, wooden barrels, mash and yeast contact, no additives except minimum sulfurization and no filtration are the basic principles according to the website of the company.
To what extent the Trockenbeerenauslese 2002 has already been produced according to such criteria is not clear to us even after tasting. However, we thought we could taste the aromas of plums that were pitted a longer time before and had started to turn a bit brown – possibly an indication of a longer maceration time. In the end no matter, because the wine tasted excellent. Currently the winery Tauss only sells one sweet wine, a Pinot Blanc 2005.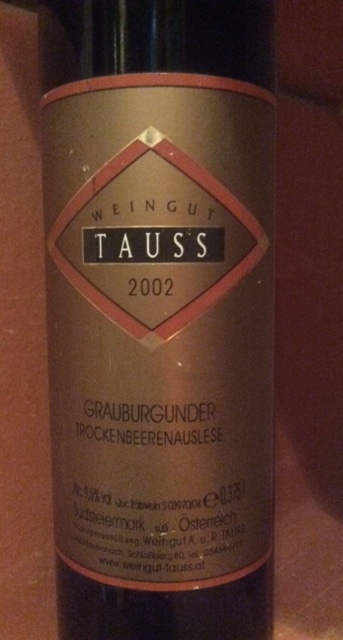 Grauburgunder 2002 Trockenbeerenauslese, Winery Tauss
Amber colors, apricot compote, delicate caramel, mint, spicy, muscat-like notes, some orange, strawberry and plum, complex, very nice round sweetness in the mouth, paired with fine, prominent acidity, which along with apricot and spicy notes are very long-lasting on the finish. Excellent wine.