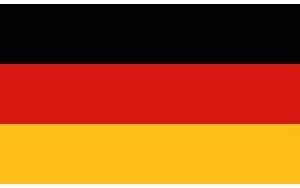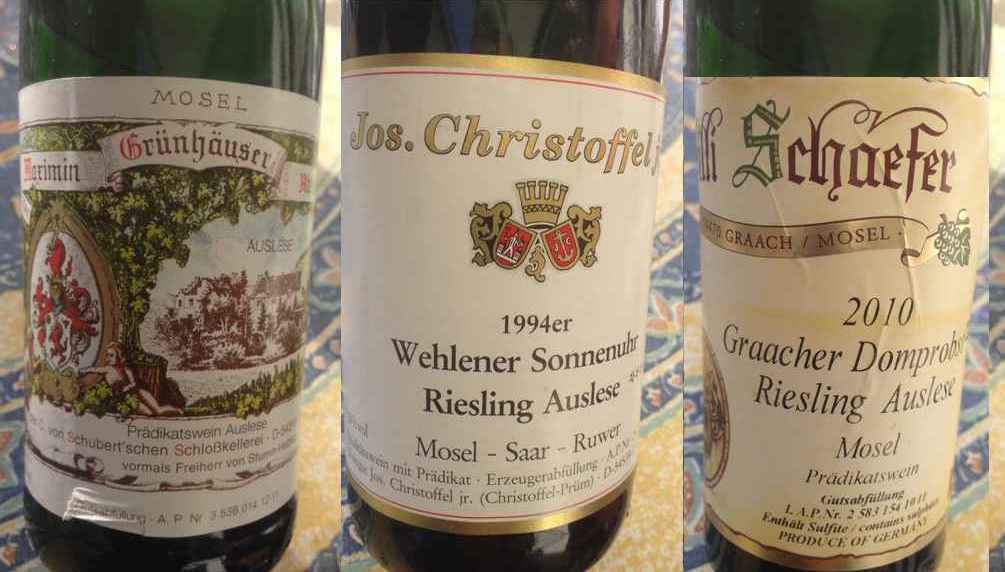 After a walk in the warm spring sun and a subsequent coffee with cake, Hans not only served some dry, but also three sweet Riesling readings from the Mosel – all three from well-known, good producers.
Maximin Grünhaus Abtsberg 2010 Riesling Auslese No. 24
Expressive nose with herbaceous, delicately spicy and fruity aromas of citrus and peach. Harmonious on the palate, but thrilling, fine juicy fruit with pleasantly subtle sweetness and racy acidity, spicy herbs, beautiful mineral notes, long very good finish, complex, excellent wine with potential.
Wehlener Sonnenuhr 1994 Riesling Auslese ***, Jos. Christoffel jr.
Golden yellow with orange reflections. In the nose restrained, smoky, spicy, some tobacco, slightly leathery and fruity notes. On the palate, white peach, smoky notes and some laurel, very subtle sweetness excellently balanced by the good presence of the acidity, slender, perfectly mature, excellent wine with an extremely long, beautiful finish.
Graacher Domprobst 2010 Riesling Auslese, Willi Schäfer
Very restrained scent. Fairly light caramel notes in the taste, very delicate botrytis, a lot of apple with some plums, very balanced in the sweetness, attractive finish, in which the acid is a little bit dominating. Very good wine.