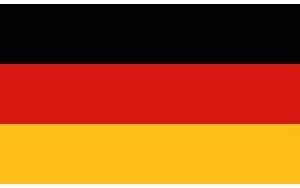 On the western edge of the wine-growing area Nahe, in Monzingen there is the winery Emrich-Schönleber, existing since more than 250 years, since 1994 member of the VDP. On about 19 hectares of vineyards flourishes predominantly Riesling (85%). The Riesling wines of the winery are among the best of Germany – often they are very filigree and show a good minerality. In addition to the care of soil and vine, responsible for the classic, excellent wines, also a balanced balance of yield and nutrient supply is necessary. Frank and Werner Schönleber take care of both, care and balance. The wines are also characterized by the stony and strongly by red slate determined soils and the cool and low-precipitation climate of the upper Nahe.
In addition to the location Auf der Ley, the estate also cultivates vineyards in the well-known locations Halenberg and Frühlingsplätzchen, all three large VDP locations in Monzingen, at 160 to 250 meters above sea level. From the latter location comes the tasted Riesling Auslese Monzinger Frühlingsplätzchen 2013 of the winery. The name probably derives from the fact that the snow quickly thawed from its steep slopes sloping south-southwest and thus adorned with spring flowers early in the year. The floor of this location is characterized by red schist with pebbles and crossed by Rotliegendem.
Riesling Auslese Monzinger Frühlingsplätzchen 2013, Emrich-Schönleber (Tasted Wines)
Pineapple, lime, yellow peach, melon and floral and herbaceous notes on the nose. On the palate, these aromas and a closely woven compote of exotic fruits such as mango, lychee, pineapple and charentais melon, juicy, very elegant acidity, delicate, filigree, showing in its very long finish herbal and delicate mineral notes, excellent wine.