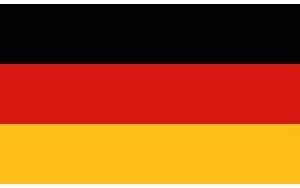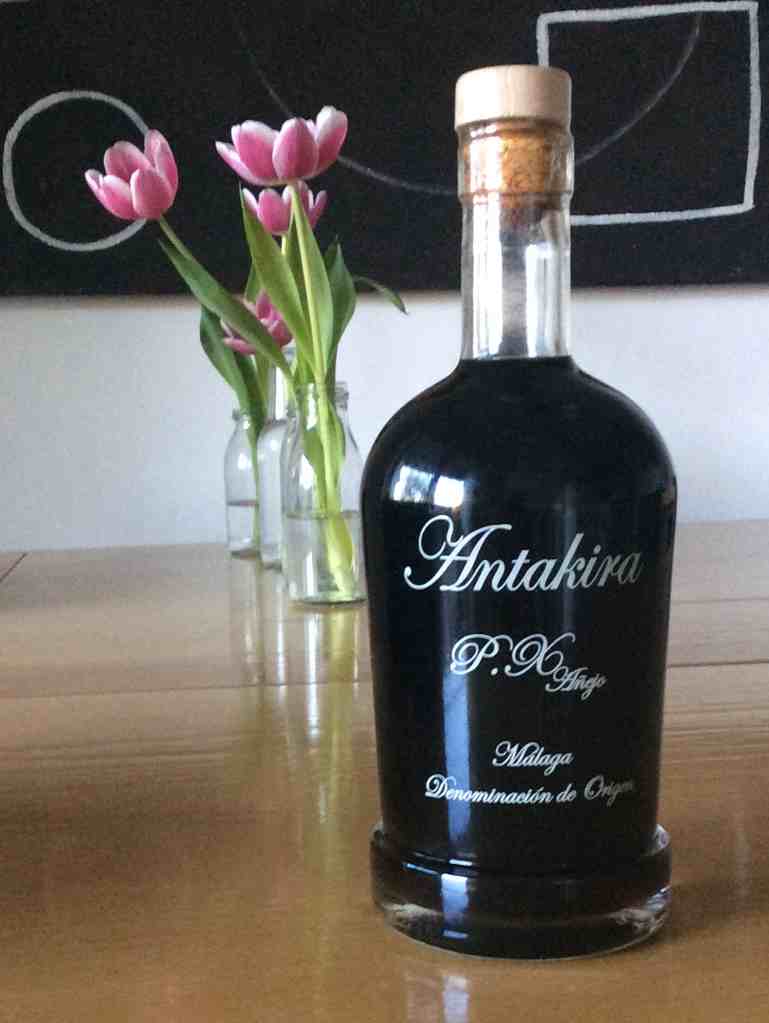 A round trip in Andalusia was on the program of our friends and neighbors, including some days were planned in Málaga. So I asked Heinz and Mausi to bring me a sweet Málaga wine, emphasizing that type, age, sweetness and style are not important at all, just the first sweet Málaga wine they see.
For sweet Málaga wines it is not easy to reconcile the manifold nomenclatures. There is Vino de licor, Vino de uvas sobremaduradas and Vino de uvas pasificadas, the still well-comprehensible classification according to the duration ripening Noble (2-3 years), Añejo (3-5 years) and Transañejo (over 5 years), but beyond there are many others traditional names, concerning color, sweetness or the use of Arrope, a concentrated grape must.
Malaga's wine Antakira P.X. Añejo was a Vino de Licor, made purely from the Pedro Ximénez grape variety, – thus, according to regulation, with more than 140 grams of residual sugar per liter – ,which has matured in the barrels of a solera for five years. Probably it was not the first best wine, because only 880 bottles of wine have been brought into the market. The producer, Bodegas Antakira of Sierra de Yeguas in Málaga's associated wine-growing region of Norte, is owned by Narbona Solís, a company from the same location in the hotel and restaurant sector. The grapes for the tasted Antakira come from vineyards at 400 m altitude, where climate-related larger temperature fluctuations between day and night favor the formation of varietal aromas very much.
Antakira PX Añejo (Tasted Wines)
Dark brown. Herbal nose, light medicinal notes, coffee, some pear compote, plum and delicate hints of sherry. On the palate, juicy dark dried plum, some forest honey and dark chocolate, very herbaceous, fresh with crisp, very lively, present fruity acidity and subtle sweetness. Long, very beautiful finish carried by plum, herbs, coffee and fruity-orange acidity. Excellent wine.
For more information about Málaga wines, see Málaga, Málaga wine-growing areas, Málaga vinfication and Málaga wine styles.