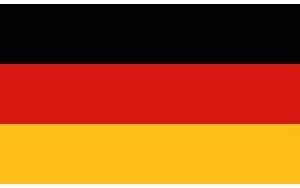 As early as 1531, the first mention of a sparkling wine produced in the region around Limoux can be found. The wine-growing area of Limoux is located in the west of the Languedoc around the town of the same name, south of Carcasonne and along the Aude and its tributaries. The vineyards are at altitudes of about 100 to 500 m. The grapes then thrive under a Mediterranean-influenced climate, often on sandstone or limestone and clay. Most common white grape varieties are Chardonnay, Chenin Blanc and Mauzac, red grape varieties include Merlot, Cot (Malbec), Grenache, Syrah, Cabernet Franc, Cabernet Sauvignon and Pinot Noir. The white grape varieties are largely used for the production of sparkling wines, while the red varieties all, with the exception of Pinot Noir, find use in red style wines. Three different types of sparkling wines are produced in Limoux: Cremant de Limoux, Limoux Blanquette de Limoux and Limoux Méthode Ancestrale. The last-named is always natural-sweet, no Dosage may be added to it, as is usual done with sparkling wines. The Limoux Blanquette de Limoux depending on the sugar content of the dosage, is either dry (brut) or semi-dry (demi-sec), the Cremant de Limoux almost always dry. For the Limoux Méthode Ancestrale only the grape variety Mauzac is used, for the Limoux Blanquette de Limoux besides Mauzac also a maximum of 10% Chardonnay and Chenin Blanc are allowed, the Cremant de Limoux must be predominantly produced from Chardonnay, additionally permitted are Chenin Blanc and small quantities of Mauzac and Pinot Noir. The special feature of a sparkling wine produced after the Méthode Ancestrale is that only one fermentation is necessary. The fermentation of the wine is interrupted by cold or partial filtration of the yeasts at a time at which a certain amount of residual sugar is still present. The wine then is bottled and the fermentation then continues in the bottle at higher temperatures producing carbon dioxide. Because the fermentation in the bottle stops before all the residual sugar is fermented, the wine retains its residual sweetness. In most cases, the bottles contain only a small amount of yeast or a slight haze through the yeasts. We tasted the Limoux Méthode Ancestrale Doux & Fruité, Antech (price) and enjoyed it with rhubarb sour cream ice cream, rhubarb compote and rhubarb muffins (recipes).
Limoux Méthode Ancestrale Doux & Fruité, Antech
Delicate golden yellow, in the nose a lot of Boskop and some espalier pear, on the palate with punchy mousse and fresh acidity, dominant apple flavors, but also some immature gooseberry and delicate grapefruit-like bitter notes, refreshing and pleasantly sweet, ideal companion to fruity apple – or rhubarb desserts.
Conclusion: A light, pleasantly sweet, fresh sparkling wine with a nice mousse – for little money.