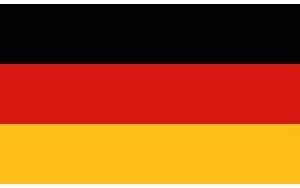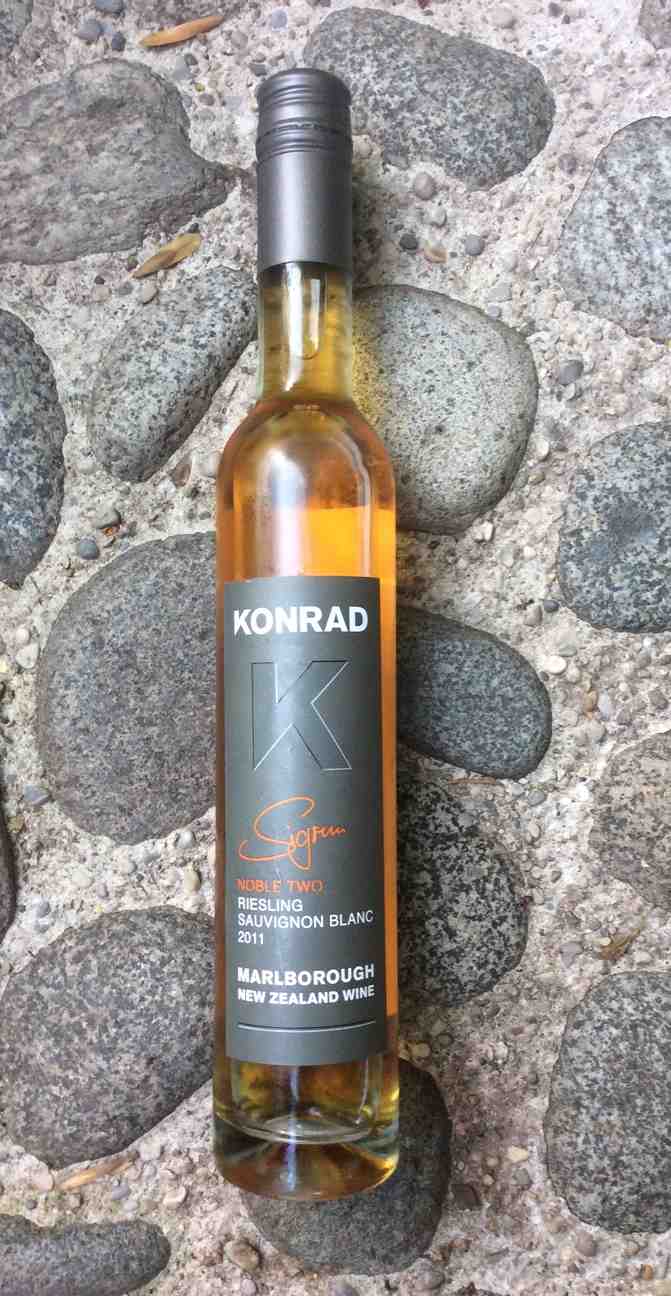 The fact that first-class dry Sauvignon Blanc is produced at Marlborough on New Zealand's South Island only became known at the end of the 1980s, when Cloudy Bay's Sauvignon Blanc became a cult wine. Sensitivity to botrytis makes this grape variety a suitable candidate for sweet wine, as does the Riesling. If the microclimate is right, there is a body of water like river or lake nearby, so wet fog can develop with its humidity, but quickly dry off from the grapes by wind and sun, these are usually the ideal conditions to harvest Botrytis infested grapes , In Waihopotou Valley in Marlborough in the Southern Valleys region, such conditions prevail. The climate is cool, the acidity distinctive, the soil stony with clay and good water permeability. The Konrad winery, founded 10 years ago in Blenheim, manages vineyards there, among other things planted with Sauvignon Blanc and Riesling, and produces a sweet wine called Sigrun Noble Two from these two varieties. For this wine they have come up with a special way of vinification. The Riesling is fermented in stainless steel to preserve its fruity character, the Sauvignon Blanc in oak barrels. The manual harvesting took four weeks and the fermentation usually took much longer. The blend of approximately equal proportions of each grape variety delivers a wine, which is in terms of sugar content in the range of Trockenbeerenauslese (TBA), which, however, with its acidity of more than 10 g / l is very fresh and light.
Konrad Sigrun The Noble Two 2011 (Tasted Wines)
Dark orange gold. On the nose apricot, botrytis, fresh, delicate hint of agave with slightly roasted notes, complex, present in the taste, strong, but fresh and elegant acidity very well balancing the sweetness. Pineapple and tropical fruits and delicate fresh spice. Very long, fresh finish, excellent wine.