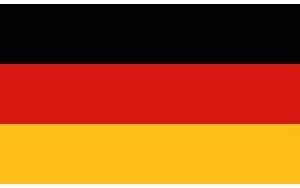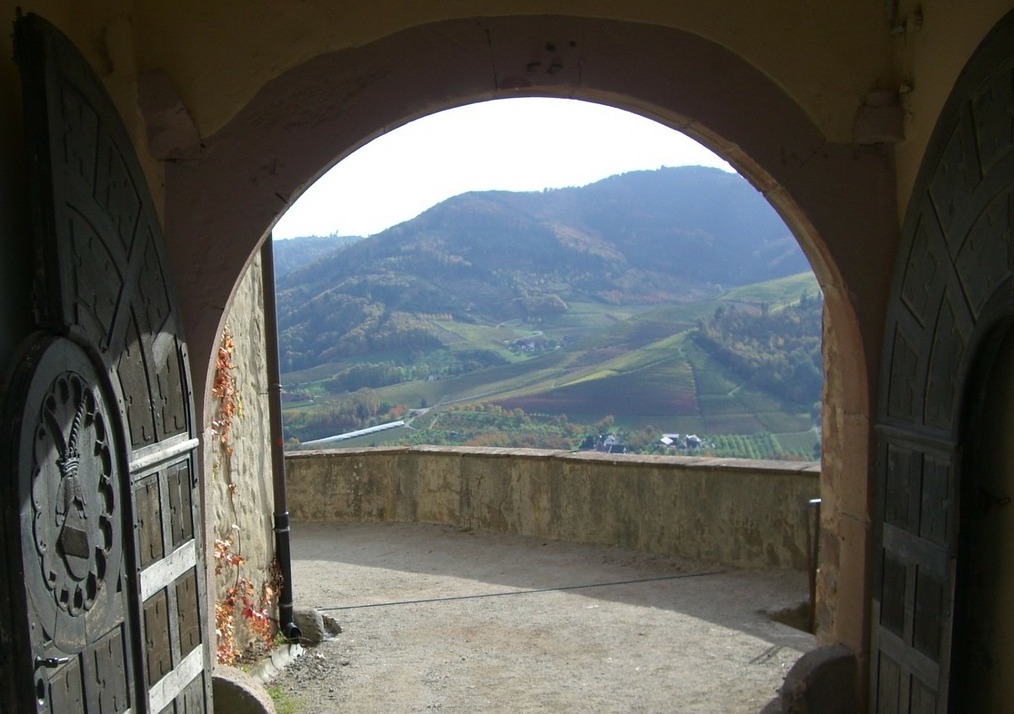 The Ortenau is known to many because of the local Riesling clone, called Klingelberger. Also in Durbach, north of Offenburg, many locations are planted with it, including at the local Durbach winegrowers' cooperative, from which the wine tasted today comes, a 2013 Trockenbeerenauslese from the Scheurebe from the Steinberg location. A grape variety which can be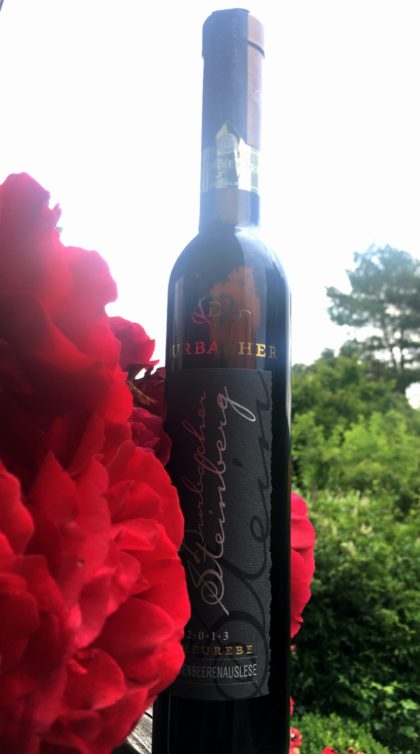 found there next to the mainly planted Klingelberger. The steep Steinberg location with its weathered granite soil is, so to speak, the program of the Durbach wine cooperative. Almost exclusively such steep locations, some of the 340 hectares are cultivated with an incline of up to 80% are worked by around 220 members of the cooperative – probably also the reason why they call themselves steep slope specialists.
The cooperative, founded in 1928, also seems to be a specialist in the sweet wine segment. For example, at the DLG (German Agricultural Society) federal wine award in 2019, it won the award for the Best Collection of Noble Sweet in Germany for the fifth time.
Durbacher Steinberg Scheurebe 2013 TBA, Durbacher Winzergenossenschaft eG (Tasted Wines)
Light amber in the glass. On the nose apricot and some botrytis spicy notes. Juicy in the mouth, tropical fruits, especially passion fruit, lemon balm and delicately spicy botrytis notes, concise acidity, which balances the TBA sweetness very well. Good to very good fruity finish. Excellent wine.