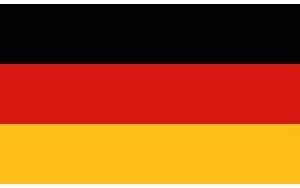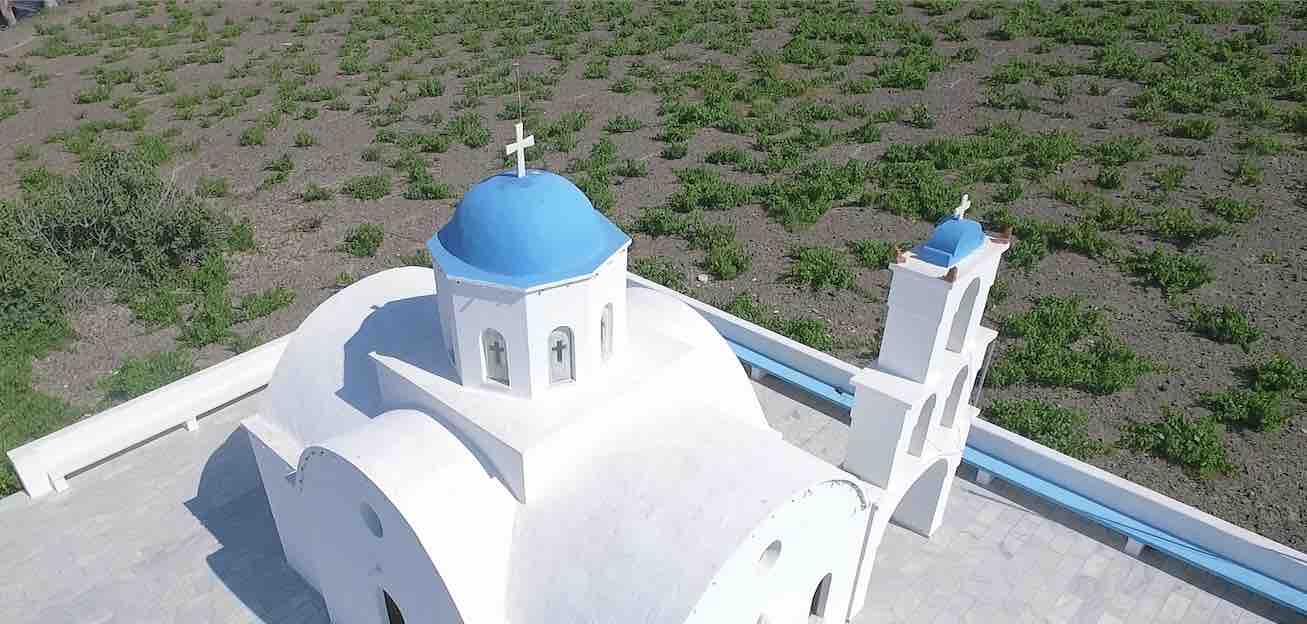 The wines of Santorini differ in one essential point from almost all other Greek wines. The grapes come from real-root vines, means they are not grafted, as the phylloxera cannot survive in the barren, sandy soil of the island, which consists of volcanic ash and pumice. The vine training system is done in a rarely used way: the vine shoots are "braided" into a wreath, called koulora, inside which the grapes grow and thus are protected from the often strong winds, which often are enriched with a lot of sand.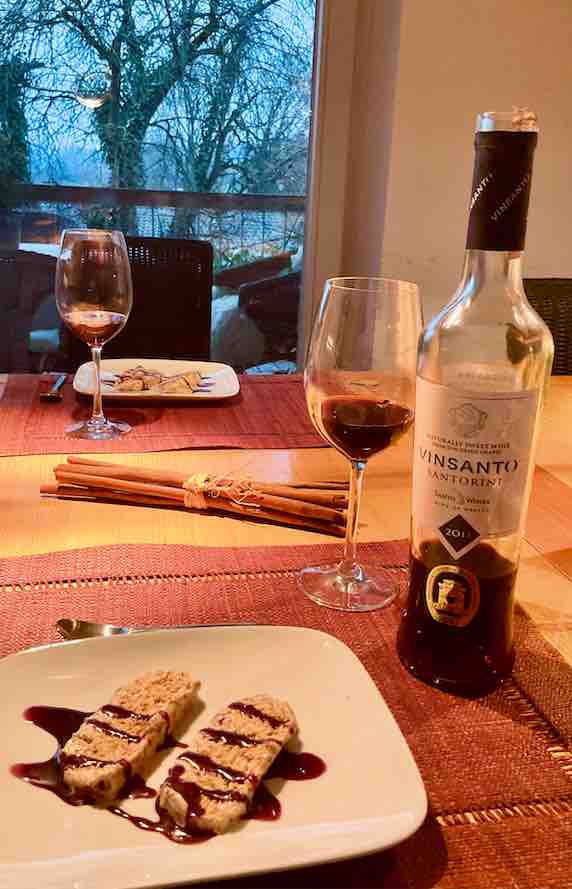 This is how the white grapes – Assyrtiko, Aidani and Athiri – thrive for Vinsanto, the most famous sweet wine of Santorini. The sweet wine, known since the 12th century, is made from grapes that have been sun-dried after the harvest, which leads to a high residual sugar, but also a high acidity. We tasted a Vinsanto 2013 from Santo Wines, the wine cooperative of Santorini – a gift from Edith and Alex at the last dinner invitation. The wine is mainly made from Assyrtiko (85%) and some Aidani (15%) and matured in barriques for 36 months. It went very well with a gingerbread parfait with red wine jus.
Santorini Vinsanto 2013, Santo Wines (Tasted Wines)
Dark mahogany in the glass. On the nose, dried fruits, especially raisins, figs and some apricots, with notes of cinnamon and a hint of gingerbread. On the palate, too, dried fruits and spices, a little coffee and a fine, present acidity, which gives the high sweetness a balance. Residual sugar and acidity determine the first part of the very long finish, which is increasingly characterized by dried fruits and spices. Very good wine.