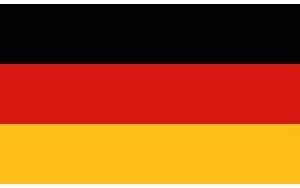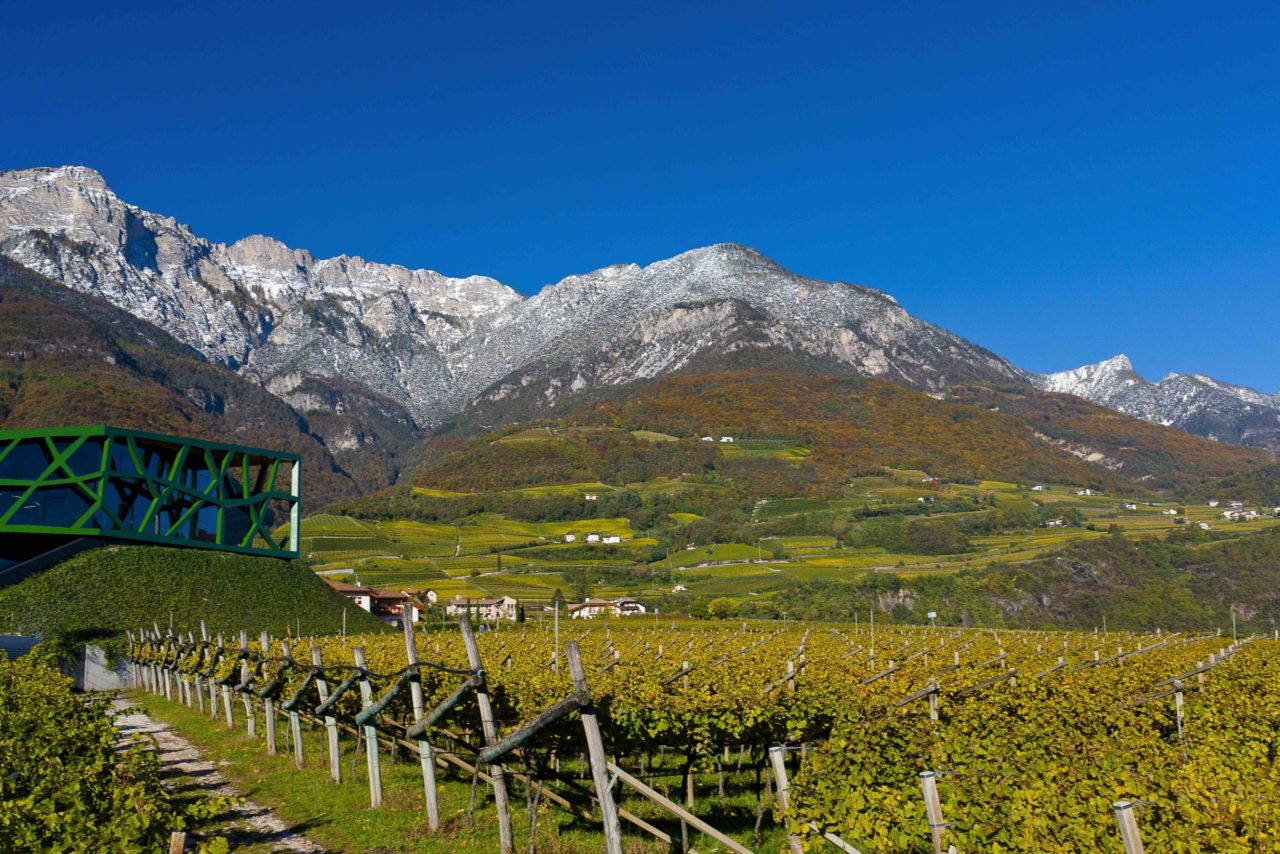 Tramin, located on the Adige south of Bozen, describes itself as the cradle of the Gewürztraminer. There the Cantina Tramin is to be found, a cooperative founded in 1898 by the local priest at the time.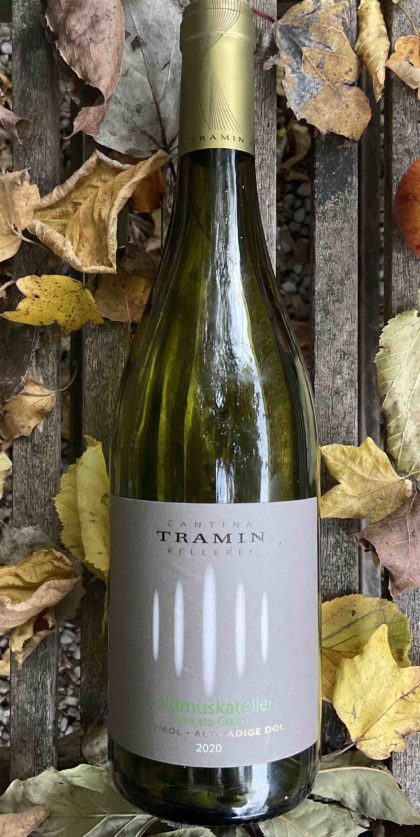 Around 270 hectares of vineyards, at altitudes between 250 and 850 m above sea level, are currently cultivated by around 170 wine-growing families, which produces an average of around 1.9 million bottles of wine.
While red grapes are mainly found on the slopes of the east side of the Adige Valley, the white varieties are more likely to be found on the slopes to the west of the Adige. The grapes of the Moscato Giallo dolce 2020 of the Cantina Tramin, which we tasted, thrive on slopes between 200 and 400 m on lime-rich, loamy soils. The sunny mediterranean climate is characterized by strong temperature fluctuations between day and night, caused by cold, nocturnal winds from the surrounding mountains.
The must of the harvested grapes was fermented in stainless steel tanks at a controlled temperature of 19 ° C and then expanded in small stainless steel containers.
Moscato Giallo dolce 2020, Cantina Tramin (Tasted Wines)
Pale straw yellow. Subtle muscat grapes and spicy notes in the fragrance. Muscat grapes on the palate, some lychee, rose and bitter herbs, very youthfully fresh, with noticeable but not intrusive sweetness, not very complex, but good and long finish. Good wine.