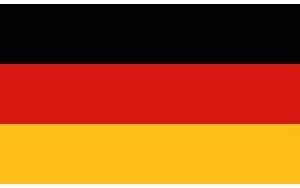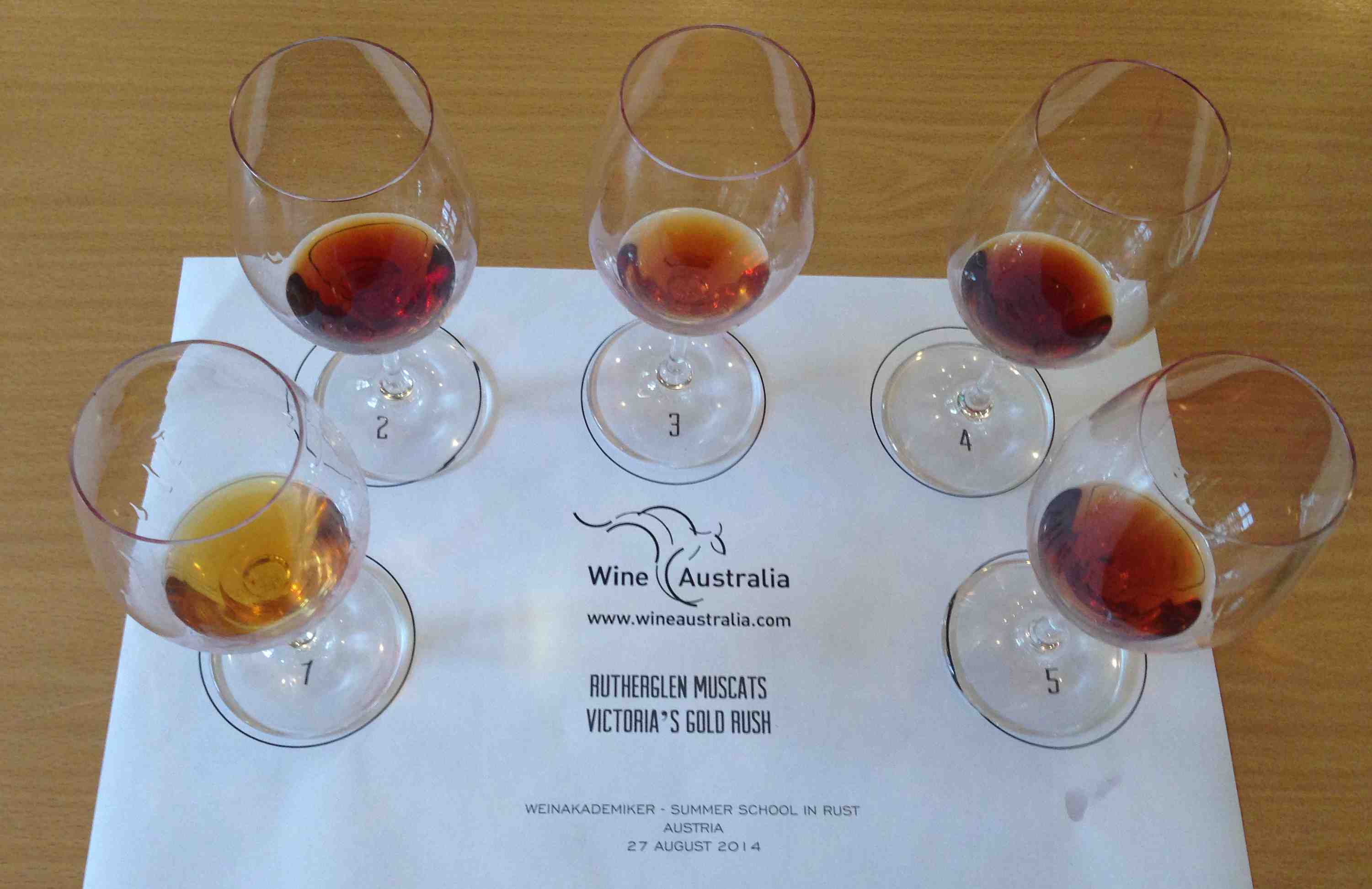 Wine from "down under" was the dominant theme at the "Summer School 2014" of the Wine Academy in Rust. This included a tasting of sweet, alcohol-fortified wines from the Rutherglen wine region in northeast Victoria.
Rutherglen Muscat and Rutherglen Topaque are considered exceptional wines. However, this is less due to the grape varieties, but more to the type of production and the climatic conditions under which they are created. As the name suggests, Rutherglen Muscat is made from grapes of the Muscat variety, in this case from a particularly dark version of Muscat blanc à petit grains called Muscat Brown, Rutherglen Topaque from Muscadelle. Both grape varieties raise up and ripen well in the dry, warm climate of Rutherglen, which lasts until autumn. The grapes are harvested when they show around 150 Oechsle or more.
The fermentation of the must is interrupted by fortifying it with 95-96% alcohol distilled from grapes when the residual sugar is around 250 grams per liter.
After the fermentation stop, it is matured in large old wooden barrels. The duration of the maturation classifies the wines: Rutherglen Muscat or Rutherglen Topaque without any additional designation are on average more than 5 years old. Wines with an age of over 10 years are designated Classic, Grand (wines) are older than 15 years and Rare are those that are over 20 years old. The ages are average values, as these sweet Rutherglen are blended from different years. This blend sometimes is made whole or partly in a solera system, as it is known from Spanish sherry.
The retail prices for the simple Rutherglen Muscat or Topaque are around € 15, Classic € 25, Grand € 60 and Rare € 85. In Europe, sweet Rutherglen wines are heavy, mainly available from English dealers or in wine auctions.
Sweet Rutherglen wines are recommended with cheese, younger Rutherglen Muscat also with chocolate.
The wines tasted:
Rutherglen Topaque NV*, Pfeiffer Wines
Classic Rutherglen Muscat NV, Stanton & Killeen Wines
Rutherglen Muscat NV, Rutherglen Estates
Grand Rutherglen Muscat NV, Chambers Rosewood Vineyards
Fine Old Muscat NV, Buller Wines
* NV = Non Vintage
The younger wines (1,3) were characterized by their fruitiness. The Rutherglen Topaque from Pfeiffer had aromas of orange, tangerine, apricot, dried fruits, melons and some grain, a fruity sweetness and a mild acidity.
The Rutherglen Estates Muscat showed also dominating aromas of orange. In addition there were notes of Muscat, dried pear and some tannin. Although the acidity was not very high, the sweetness was still well balanced.
The older wines (2,4,5) generally showed more nutty notes, so the Classic Rutherglen Muscat from Stanton & Killeen still had aromas of dark raisins, black tea, dried fruits and something slightly medicinal. Its acidity made the wine pleasantly sweet.
The Grand Rutherglen Muscat from Chambers, matured in a solera, even had sherry-like aromas, and it was also characterized by aromas of walnut, cola, nougat and marzipan. It also had more acidity than all the other wines tasted and was very pleasant regarding its sweetness and the very long finish.
The Fine Old Muscat from Buller still showed fruity but also slightly oxidative notes. On the palate, he developed marzipan and nougat and overall was the roundest and softest of the Rutherglen Muscats, we had tasted .
More information about muscat wines.