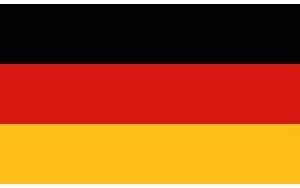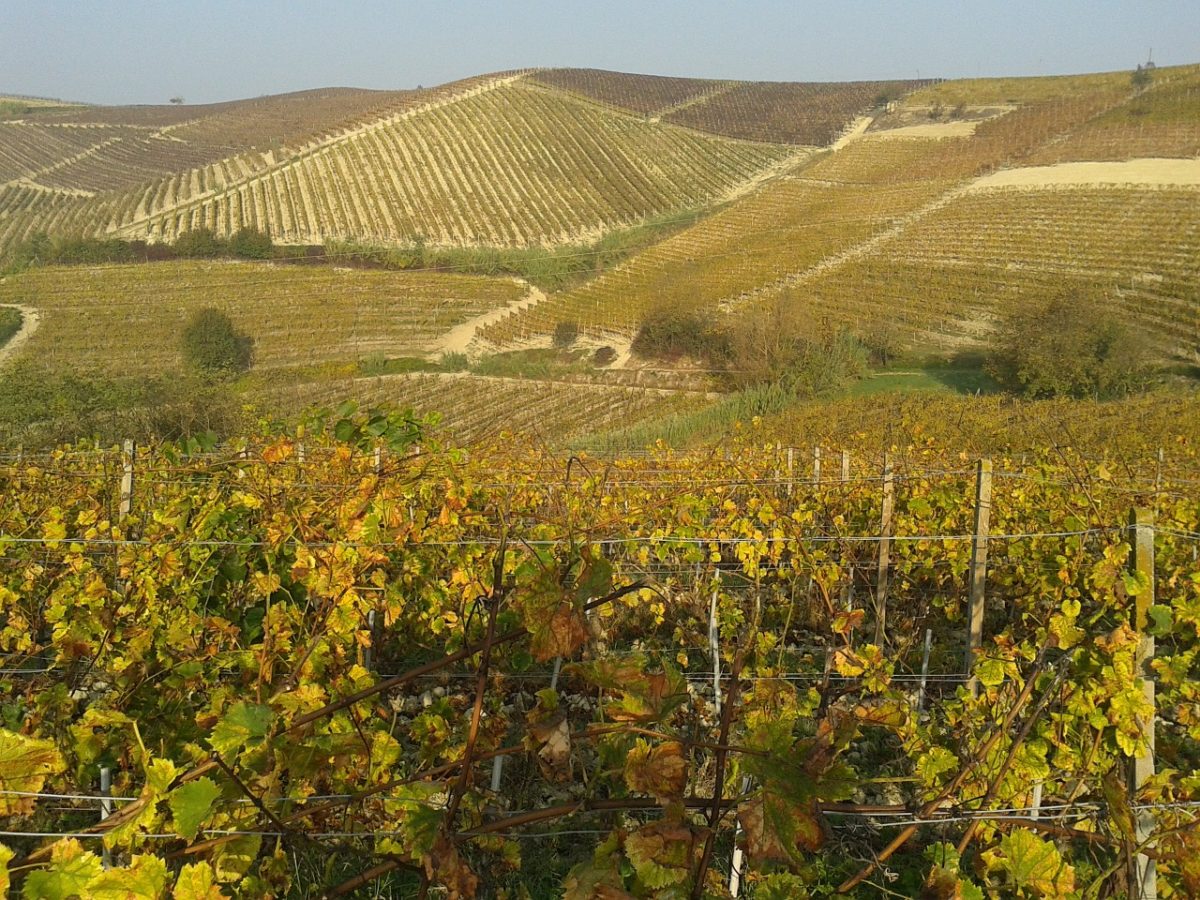 Since 2010 the Ruché di Castagnole Monferrato has a separate DOCG (Denominazione di Origine Controllata e Garantita) although the grape variety, so to speak, was rediscoveredonly in the 1970s in Piedmont. Its then discoverer, Father Don Giacomo Cauda, ​​was so taken with the quality, body, aromas, flavors and aromas of the wines of his ten rows of ruché vines that he not only cultivated more of this variety, but even to inspire winemaker to increase plantings of it. Already in 1987 there was the DOC status, which at that time as well as today and also in case of the DOCG
only applies to dry Ruché wines.
Some of these dry wines are considered by some Italian wine guides to be among the best in the country, especially those of the Montalbera winery, whose 100%-Ruché sweet dessert wine Laccento Passito we have tasted.
The origin of the Ruché (synonyms are Rouchet and Roché) is not clear and although the variety is now grown on just over 100 hectares exclusively in the area of ​​Castagnole Monferrato, it is still debated whether if it is not a mutation from the 18. Century, which has been imported then from Burgundy. According to DNA analyzes, however, the Ruchè should have its own characteristic genetic basis.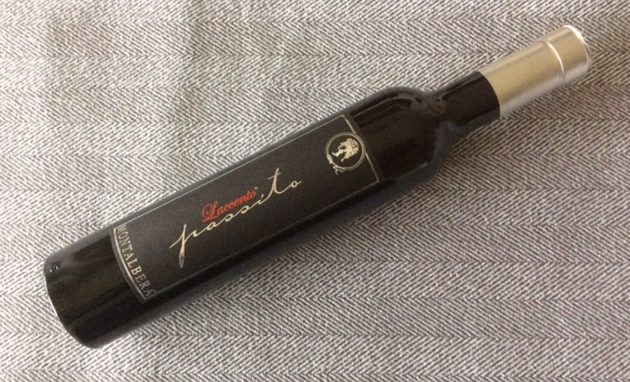 The Laccento is, as usual with Passito made from overripe or already dried grapes – here to 100% of Ruché. The hand-harvested grapes are dried on wooden grids until the optimum degree of drying for pressing and fermentation is reached. After at least 12 months maturing in French oak barrels and at least another 6 months in the bottle, the Laccento Passito from Montalbera is available for sale (price).
Laccento Passito, Montalbera
Garnet red with a slight orange-brown border. Floral notes of violet, lilac and some rose, with a spicy and slightly jammy fragrance. Complex wine. Fruity and round on the palate, with velvety, soft tannins, floral notes and dried fruits, such as prune and fig, dark, herbaceous and spicy sweetness, eucalyptus and sage, cinnamon, nutmeg, cloves and some star anise, light, delicate bitter notes on a very long finish. Very good wine.