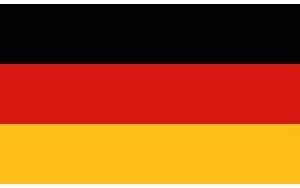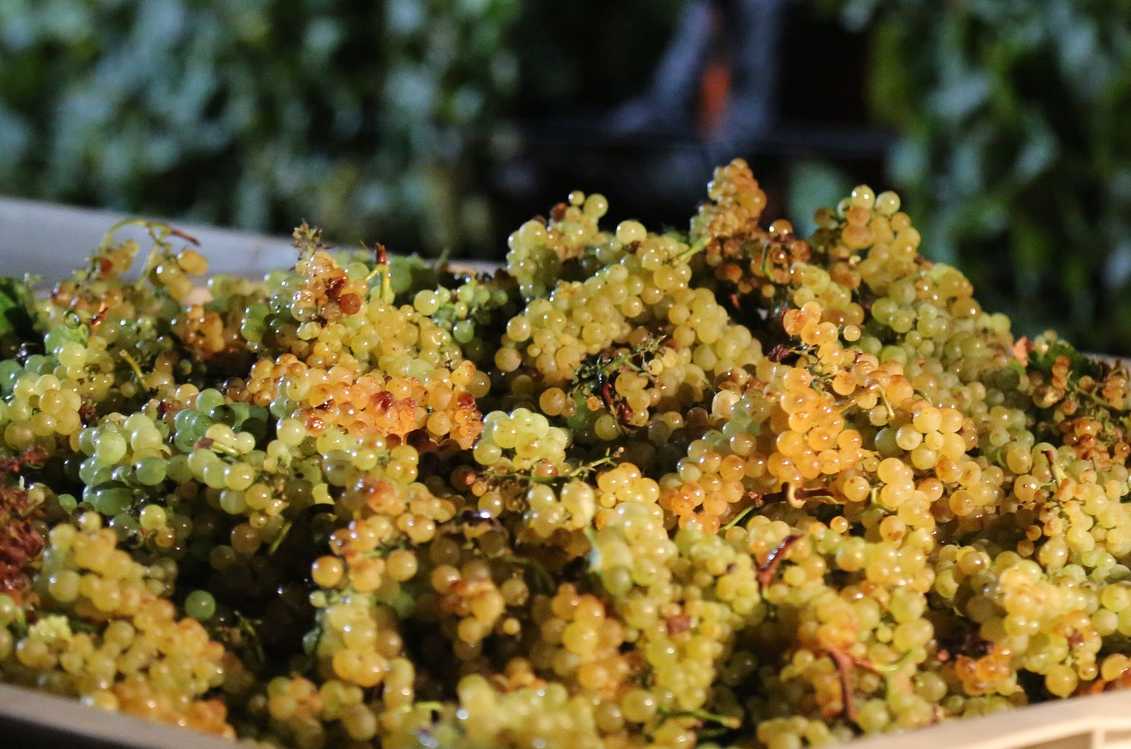 There are Cabernet Day, Grenache Day and a few more varietal days. Today is International Chardonnay Day and one thing is for sure: Chardonnay has earned this day as it is possibly the most adaptable grape variety that not only reflects the distinct terroir it grows on, but is also very sensitive to the techniques used in the cellar. That's why Chardonnay comes in a variety of different styles: from taut and steely, through soft and creamy, to bold and opulent. In each of these styles, the Chardonnay grape variety is successful, as evidenced by very good placings at many of the worldwide tasting competitions.
This has probably contributed to the fact that Chardonnay is the most widely cultivated white grape variety worldwide with around 200,000 hectares. More than half of this area is shared by California and France. The cultivation areas for Chardonnay have grown in recent years in Germany by fabolous 43% to almost 1800 hectares – from 2009 to 2015. In Austria, the Chardonnay, which is sometimes called Morillon there, had a much more modest growth. Yet it is today the number 6 of the Austrian white wine varieties.
Usually Chardonnay is dry-vinified, but especially in Germany and Austria, sweet versions are also produced. Appealingly high acidity as well as the thin peel of the berries, which is beneficial for the development of noble rot, make Chardonnay also particularly suitable for the production of Trockenbeerenauslese. Although the majority of the TBA from Chardonnay comes from Lake Neusiedl, every now and then there are also specimens from southern Styria, the Kremstal or Kamptal, as the Chardonnay Trockenbeerenauslese 1998 from the biodynamic winery Fred Loimer.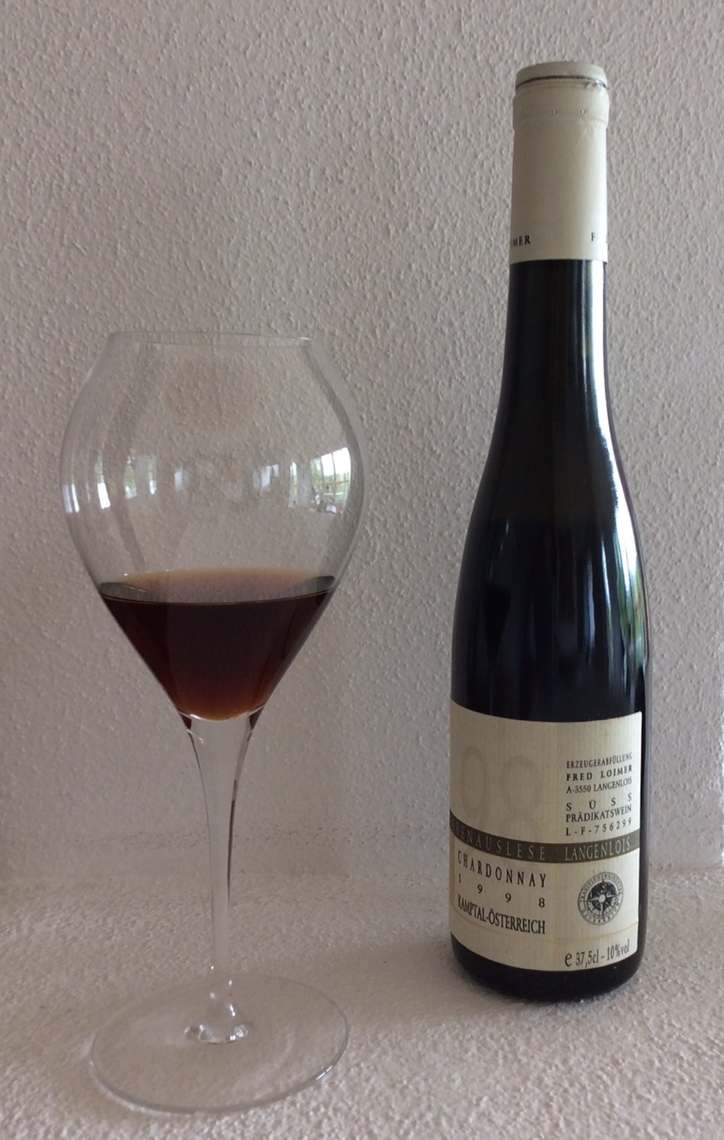 Chardonnay Trockenbeerenauslese 1998, Winery Loimer
Figs, prunes, candied orange peels and dark herbaceous spices on the nose. On the palate intense, beautiful, present acidity, which perfectly balances the full sweetness. Extremely long finish, supported by the beautiful, citrus-like acidity as well as the flavours of stone-fruits. Excellent wine.
This article goes back to the theme of the Wine Rallye # 110 International Chardonnay Day of May 2017 of the organizer weinverkostungen.de.