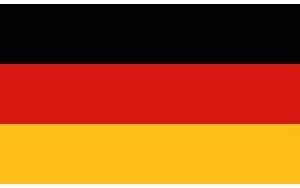 Gaillac is located in the center of the southwestern French wine-growing region of the same name, from which the sweet wine tasted this time comes. The wine-growing region north-west of Toulouse, on the Tarn – with 9,000 hectares of vineyards and around a third of which are appellations – is characterized above all by its often regionally autochthonous grape varieties and the range of wine styles.
White wines of the local varieties Len de l'El, Ondenc and Mauzac are often found as well as Muscadelle and Sauvignon Blanc. Local varieties are also often used for the red wines, such as Duras, Braucol or Prunelard, as well as red Bordeaux varieties as well as Syrah and above all Gamay.
Sweet wines marked Doux, whether still or sparkling, are produced almost exclusively from white grape varieties. The yield is limited to 45 hl/ha for Gaillac Doux and 25 hl/ha for the Vendages tardives.
The yield of the Ondenc grapes for the Vin d'Autan 2005 from Domaine Robert Plageoles & Fils was only 8 hl/ha. It is named after the warm east wind Autan. He helps, so to speak, that the grapes remaining on the vine raisin, so they make the passerillage, as they say in France. In this case, this took place for 2 weeks before the berries, after the manual harvest, continued to raisin on reed mats in the greenhouse in order to ripen in the barrel after pressing and fermentation.
The Domaine Plageoles is one of the most famous wineries in Gaillac. Robert Plageoles' commitment to the revival and preservation of forgotten grape varieties has certainly also contributed to the popularity. He also took unusual paths in winemaking, such as in the production of Vin de Voile, a wine similar to the Vin Jaune of the Jura, or with Vin d'Autan. A wine that Paris Match wrote about "… Jacques Chirac had this masterpiece served in 2005 with a foie gras with black truffle from the Gers as starter…to Tony Blair, Gerhard Schröder and José Luis Zapatero…"
However, we did not taste the Vin d'Autan 2005 with foie gras. On Shrove Tuesday, Hans had invited guests to a white sausage dinner, with white beer being almost obligatory. However, the wine harmonized perfectly with the carnival donuts served at the end of the subsequent wine tasting.
Vin d'Autan 2005, Robert Plageoles & Fils (Tasted wines)
Botrytis and honey on the nose, sweet on the palate, with aromas of apricot and peach and the slightly bitter hint of peach peel, caramel, a very good wine which especially fits excellent with donuts with apricot jam.