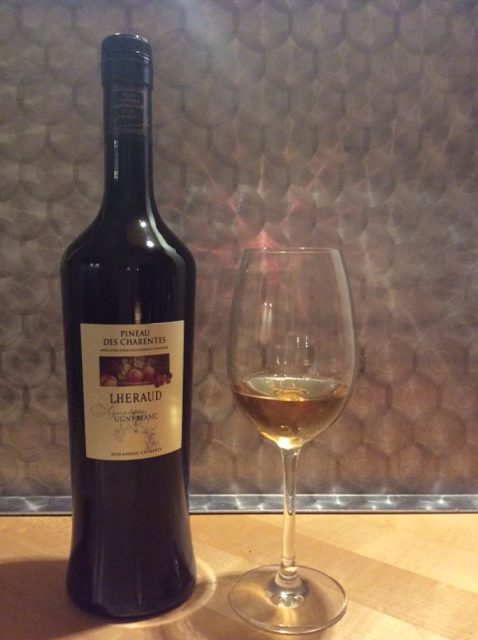 The Pineau de Charentes, a liqueur wine, is produced in the Cognac region, more specifically from the departments of Charente, Charente-Maritim and Deux-Sèvres. To produce a Pineau brandy from the AC Cognac is added to the fresh must of grapes, only a few hours after they have been harvested. The must may have started the fermentation and must have in any case more than 170 grams of sugar per liter. The cognac must have an alcohol content of at least 60%, be at least one year old and aged in wooden barrels – even a longer maturation is possible.
The Pineau de Charentes, which exists in white, rose and red, must have an alcohol content of 16% – 22% vol. The grape varieties permitted for white Pineau are Colombard, Folle Blanche, Jurançon Blanc, Merlot Blanc, Meslier Saint-François, Montils, Sauvignon Blanc, Sémillon and Ugni Blanc, as well as the red varieties Cabernet Franc, Cabernet Sauvignon and Merlot. For the rosé and red pineaus, Malbec may be used in addition to these three red varieties.
Rosé and red pineaus must mature for at least one year, eight months in oak, for the white pines the minimum time of maturation is 18 months, of which at least 12 months have to be in oak.A pineau matured in wood for at least 5 years can show the name vieux (old), one aged 10 years or more très vieux or extra vieux (very old or extra old). It is permitted to mix several pineaus of the same color from different years. In this case, an age indication means that all assembled wines have matured the required time.
A vintage on the label is permitted if the Pineau is 100% from the year specified.
We tasted a white Pineau de Charentes made by the cognac producer L'Heraud, whose must is exclusively from the variety Ugni Blanc and is matured in barriques for seven years.
Pineau de Charentes, L'Heraud
Complex balsamic notes, rancio, plum and honey on the nose. On the palate nut, honey, delicate mint, herbs, fresh, slightly bitter, notes of cedar wood, juicy, very balanced with a very subtle sweetness, extremely long, filigran and complex finish, very good wine.