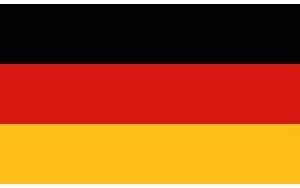 "É un regalo" said Gabriele, when I asked him about the price of the bottle Moscato di Scanzo. In his restaurant Sali e Tabacchi in Maggiana on Lake Como we had celebrated the wedding of a friendly couple this weekend and he had noticed that I had searched in vain for this wine in the surrounding wine shops. Overnight, he organized a Moscato di Scanzo from a winemaker friend. It was from the neighboring community of Scanzorosciate and thus a Vino da Tavola and not the Scanzo from the DOCG, but still a wine from the grape Moscato di Scanzo and dolce – a circumstance that did not impair his gift, however.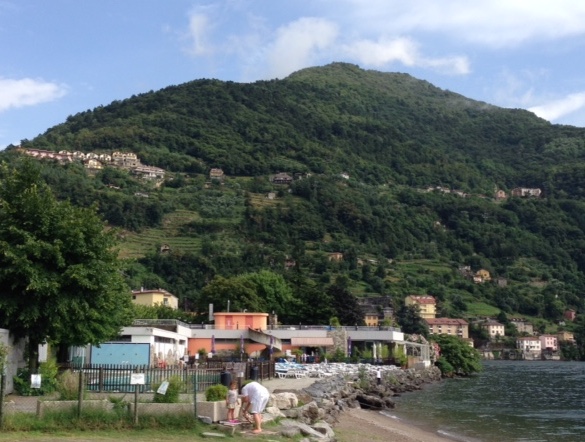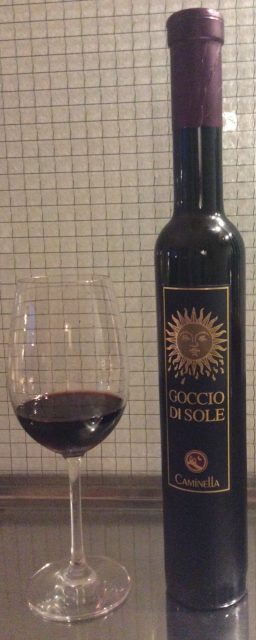 Only 31 hectares large is the DOCG area, which is located entirely within the borders of the municipality Scanzorosciate northeast of Bergamo. Almost exclusively there, as well as in the neighboring communities, the autochthonous vine Moscato di Scanzo is grown. On the soil prevailing there, called Sass de Luna, consisting of limestone, marl and loam also grew the grapes for the tasted Goccio de Sole 2012, Moscato di Scanzo dolce, Vino da Tavola of the Azienda Agricola Caminella. The planting density of the vines is 4,500 / ha, the yield 6,000 kg / ha. The grape harvest of the Goccio di Sole is done by hand in small boxes, the subsequent drying of the very ripe grapes in a room under controlled conditions. The fermentation is carried out in small oak barrels, as well as the subsequent six-month ageing, which is followed by an equally long bottle maturation. The wine is, as Gabriele said, a true Moscato di Scanzo, not only because it fulfills the DOCG requirements regarding ​​alcohol, total acidity or maximum residual sugar, but also because it tastes like it.
Goccio di Sole 2012, Moscato di Scanzo dolce, Vino da Tavola, Azienda Agricola Caminella (Tasted Wines)
Ruby red with a slightly garnet red edge. On the nose mild sweetness, rose, wild berries, mace and strong herbal spiciness. On the palate jam, aromas of blackberry, strawberry, blueberry, plum, slightly bitter herbaceous notes, unobtrusive sweetness, well balanced, pleasantly fine tannins, very nice finish carried by fruit and herbal spiciness. Very good wine.
Conclusion: Much care in the vineyard and cellar has been devoted to the Goccio di Sole. Therefore it truly shows the best characteristics of a Moscato di Scanzo, even if it is a Vino da Tavola and not DOCG wine.