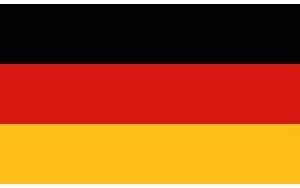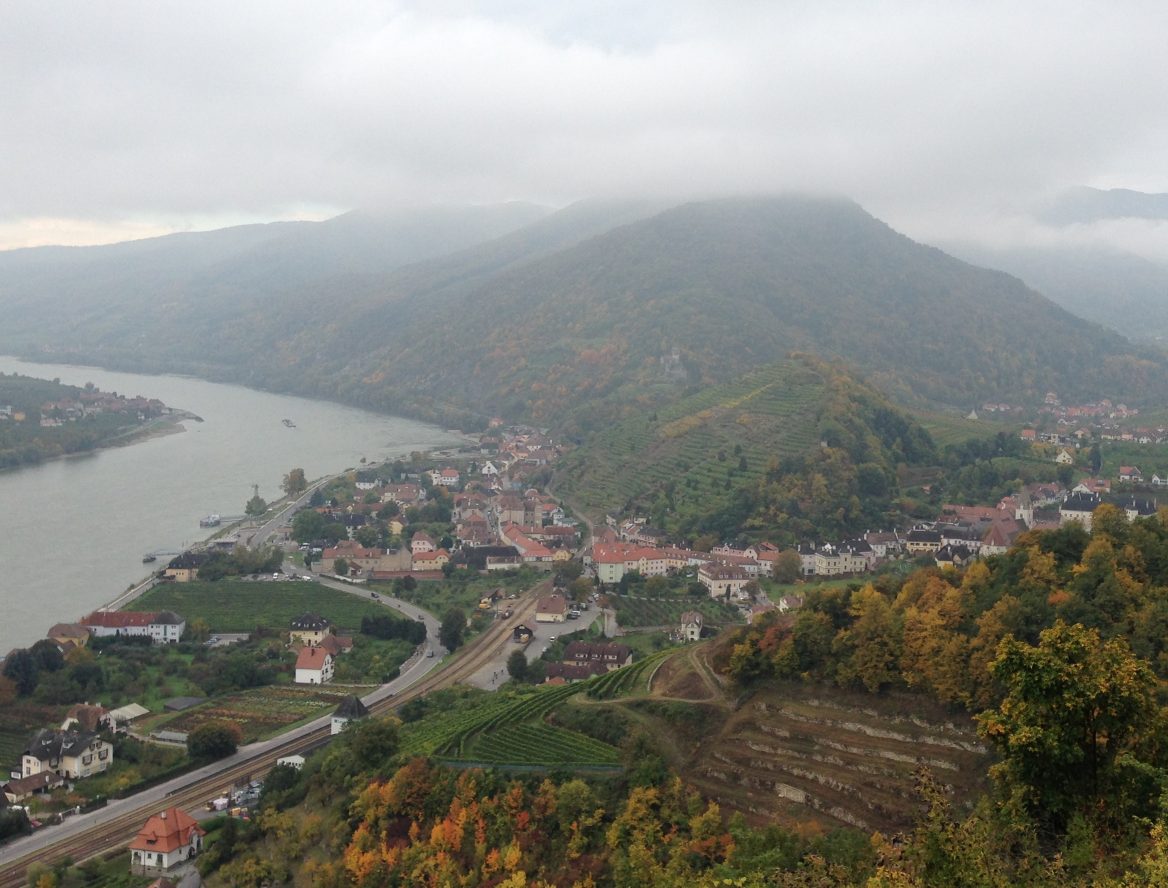 Hans had invited to taste Austrian sweet wines, this time already matured ones, mostly from Riesling. This grape variety does not play the main role in Austrian viticulture, as on the Rhine and its tributaries. However, it is the second most widely cultivated white grape variety in the vineyards located along the Danube, in the Wachau, in Kremstal and Kamptal – but by a long way behind the main vine Grüner Veltliner.
Warm Pannonian eastern air together with a moderate western Antlantic influence, as well as moist cool falling winds from the Waldviertel and Weinviertel regions cause large temperature fluctuations between day and night in these winegrowing areas and, together with the water surfaces of the rivers, also facilitate the appearance of botrytis (noble rot). In addition, there is a long sunny autumn, which can decisively contribute to the further maturation and accumulation of sugar in the grapes.
The grapes, which often ripen on weathered primary rock, sometimes on loess or clay, provide wines with a completely independent style, especially with Riesling. However, we started the sweet wine tasting with a selection of grapes from the Sauvignon Blanc. (Prices of the tasted wines.)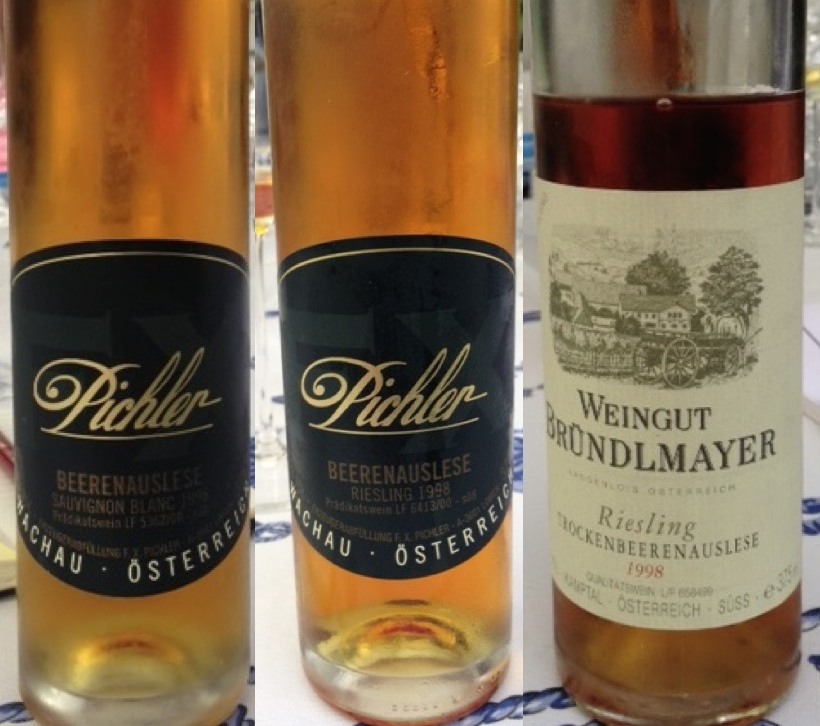 Sauvignon Blanc Beerenauslese 1998, F.X. Pichler
Pure full litchi in the nose, on the palate dried fruit and caramel, only discreetly sweet, in no way intrusive, beautiful, simple fruitiness, very good wine.
Riesling Beerenauslese 1998, F.X. Pichler
On the nose compote of dried apricots, botrytis and light honey in the mouth, juicy with a pleasant sweetness, complex, very nice and elegant with a touch of sweetness and pleasant acidity, very good finish. Very good wine.
Riesling Trockenbeerenauslese 1998, Bründlmayer
The nose: Pure rum fruits, a little plum, also on the palate the spectrum of aromas of a complex rum – sweet, lively, full-bodied and dense, first delicate notes of maturation, long finish. Very good wine.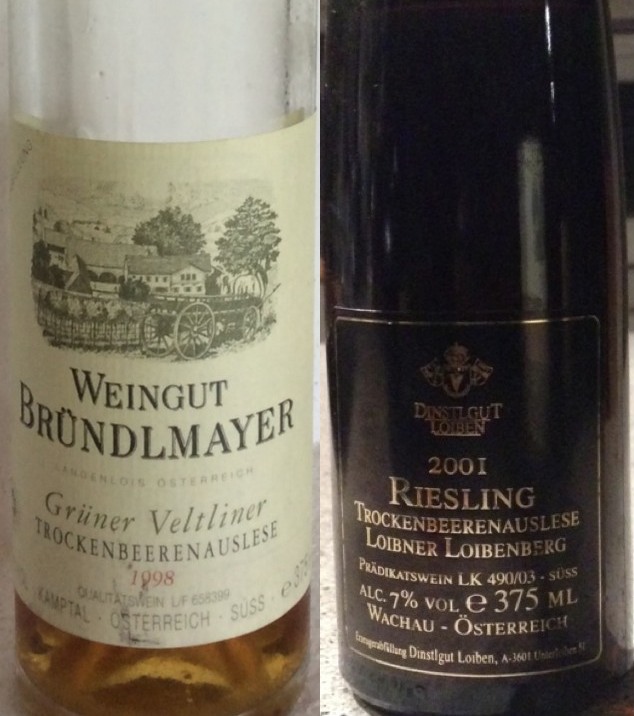 Grüner Veltliner Trockenbeerenauslese 1998, Bründlmayer
In the scent are dried plum and fig, delicate coffee notes, orange marmalade, dense on the palate and the aromas of dried pears, dried bananas and herbs as well as light notes of nutmeg, mouth-filling sweetness, stimulating the salivation, well balanced, very intense long Finish with strong orange notes. Excellent wine.
Riesling Loibner Loibenberg Trockenbeerenauslese 2001, Dinstlgut Loiben
Amber colored. Apricot and plums on the nose, sweet apricot jam on the palate, accompanied by notes of botrytis, plum, delicate honey and kumquat, very well balanced by powerful acidity, a very dense, concentrated and almost unbelievably long finish – full of fruit and slightly bitter kumquat notes – tight, excellent wine.