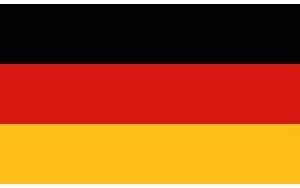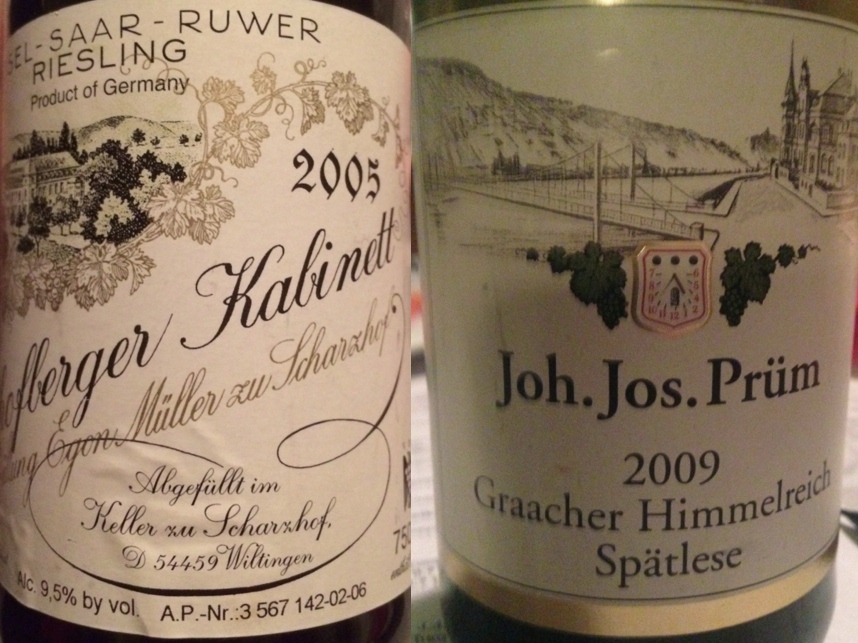 Besides excellent dry wines, Hans seems to store an incredible variety of sweet wines in his very well stocked wine cellar. In addition to Auslese, Beeren- and Trockenbeerenauslese, this also includes Late Harvest and Kabinett. At his last wine tasting, after a nice comparative tasting of the 2008 vintage of the Van Volxem estate wines, he presented us a range of cabinet and late harvest wines. These included the Scharzhofberger Riesling Kabinett 2005 from the Egon Müller winery and the Graacher Himmelreich Spätlese 2009 from the J.J.Prüm winery. (Tasted wines)
Both wineries are are exceptional and regularly achieve top prices with their wines at the annual predicate wine auction Großer Ring of the VDP Mosel-Saar-Ruwer in Trier. In autumn 2015, a 2003 Trockenbeerenauslese from the Egon Müller-Scharzhof winery was auctioned for a record price of 14,280 €.
Scharzhofberger Riesling Kabinett 2005, Egon Müller
Light straw yellow, stony notes, like freshly split slate, mineral notes, dark apricot, some orange, dense, concentrated, slightly chewy, good structure and complexity, good length, excellent wine.
Graacher Himmelreich Spätlese 2009, J.J.Prüm
At the beginning a bit moderate in the nose, opens slowly and reveals not only mineral, but also notes of ripe fruits such as apricot and peach as well as herbal hints, multilayered, very nicely integrated sweetness, with extremely present, but never intrusive acidity, very good balance, vibrating , filigree and elegant, excellent wine.