Southwest of Heraklion lies the Psiloritis massif, also known as the Ida Mountains, on the north-eastern slopes of which the vineyards of the Dafnes wine-growing region are located at heights between 300 and 500 m. There, mainly local traditional vines, such as the white varieties Vidiano, Vilana or Thrapsathiri as well as the red varieties Kotsifali, Mandilaria and Liatiko, thrive on lighter, sandy, often gravelly, mostly poorly fertile soils.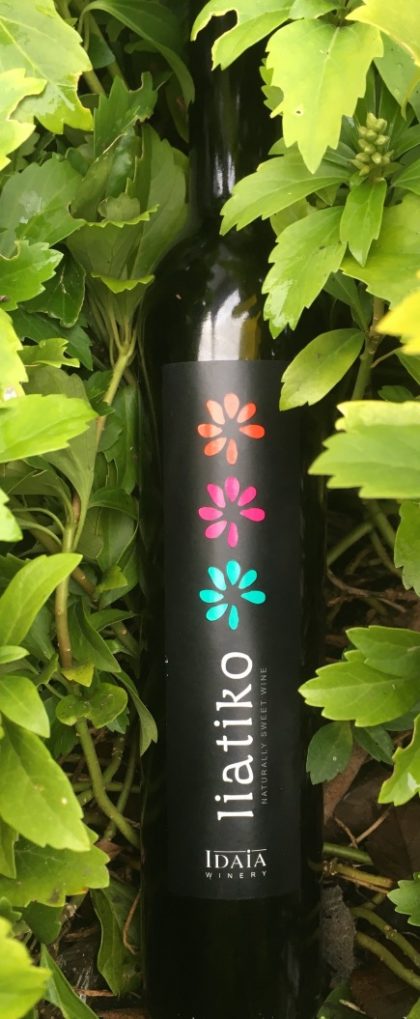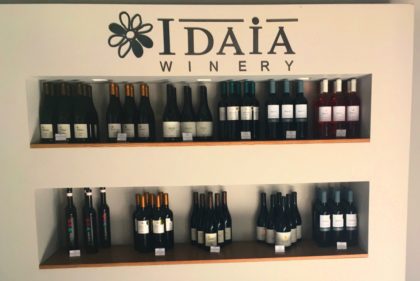 Of these varieties, Liatiko deserves special mention as it is the only approved grape variety of the appellation that is approved for the production of both dry and sweet red wines. It delivers rather poorly colored wines that continue to lose color during maturation, but are aromatic. Often these include floral or finely spicy aromas that are paired with soft tannins and mild acidity.
During my visit to Crete this year, I visited the Idaia winery and tasted their sweet Liatiko 2012. The grapes for this wine were harvested at the end of July / beginning of August, then dried in the sun for about eight days, then mashed and fermented and the wine then matured in oak barrels for three years before it was bottled.
Liatiko 2012, Idaia (Tasted Wines)
Dark shimmering brown with an olive edge. On the nose, oxidative sherry notes, coffee and dark dried fruits. Caramel on the palate, strong, long-lasting dense cola sweetness, red fruit jam, coffee and an extract of sweet dried fruits, some chocolate, very long finish. Very good wine.