Austria's number 1 grape variety, which can be found on almost a third of Austria's vineyards: Grüner Veltliner. Treated a bit neglected up to now – only twice a Trockenbeerenauslese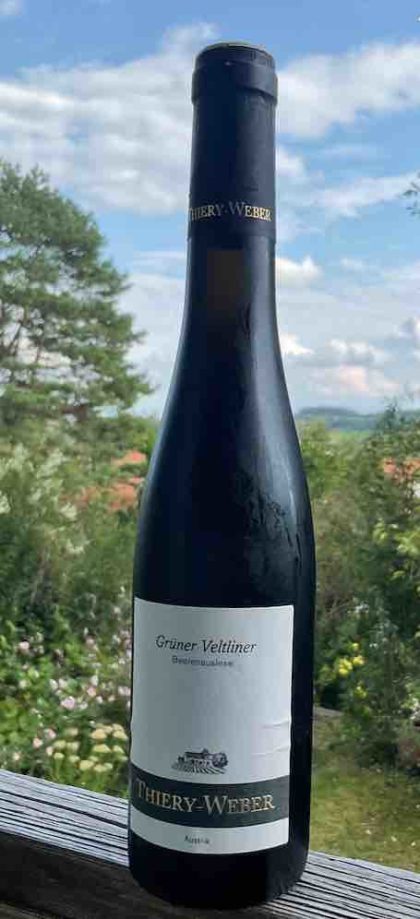 (TBA) discussed in the blog – both very mature (vintage 1998 and 2000) and thus also shaped. Today, however, the focus is on a Grüner Veltliner Beerenauslese 2016 from the Thiery-Weber winery, a winery located in the Kremstal. Albert Toifl took over the winery in 2020 after having worked there as cellar master since 2005. Among the 70% of the white vines planted, the Grüner Veltliner also takes first place here: loess layers, sometimes on calcareous rock, characterize most of the 20 hectares of vineyards managed by the winery.
Grüner Veltliner Beerenauslese 2016, Thierry-Weber (Tasted Wines)
Juicy peach, orange, some honey and delicate botrytis as well as clearly noticeable, fine, chiseled acidity fill the palate, backed by delicate bitter notes and at the same time contrasted, juicy, fresh in the seemingly endlessly long, in no way sweet-looking finish, carried by finely acidic fruity notes . Excellent wine that you can afford and definitely should.