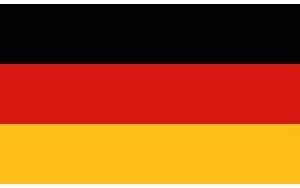 The vineyards of the Artadi winery, planted with Monastrell, lie 600 meters high on sandy soil with a loamy subsoil, near Alicante. The grapes for the tasted El Sequé dulce 2015 come from there. The Artadi winery, founded in Rioja in 1985, owns vineyards in the Alavesa in Rioja, as well as those in Navarra and those near Alicante. The farming method of the winery is organic,characterized by the complete renunciation of fertilizers and synthetic, chemical substances.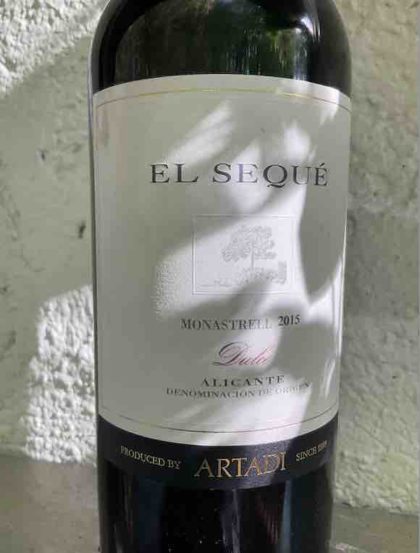 The overripe grapes for El Sequé Dulce are harvested by hand, then macerated cold in open barrels for two days and then fermented for three to four days – with the grape cap being submerged twice a day. Then the fermentation is interrupted with alcohol and the wine matures for a year in French 500 l oak barrels.
Artadi states this wine made from overripe Monastrell grapes to remember at Fondillon, the most famous sweet wine of the D.O. Alicante. Both wines , Fondillon and El Sequé Dulce are made from overripe Monastrell grapes, but the aging of the wines is totally different. While the Fondillon has an oxidative ten-year aging process, the El Sequé Dulce is aged one year reductively. That is why the color of the Fondillon is tawny and that of the El Sequé Dulce is ruby.
El Sequé Dulce 2015, Artadi (Tasted Wines)
Dark purple with a delicate orange edge. In the fragrance sandalwood, plum, maraschino, dark spicy fruit, delicate cinnamon and a hint of essential herbs. Dark cherry, orange, some marzipan on the palate, juicy, lively with noticeable good acidity, fine but persistent tannin, delicately bittersweet; well-integrated sweetness, with a long, dark-spicy and fruity finish that dissolves with fine notes of cherry liqueur. Excellent wine that paired very well with a tiramisu.