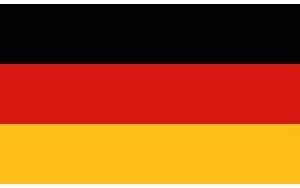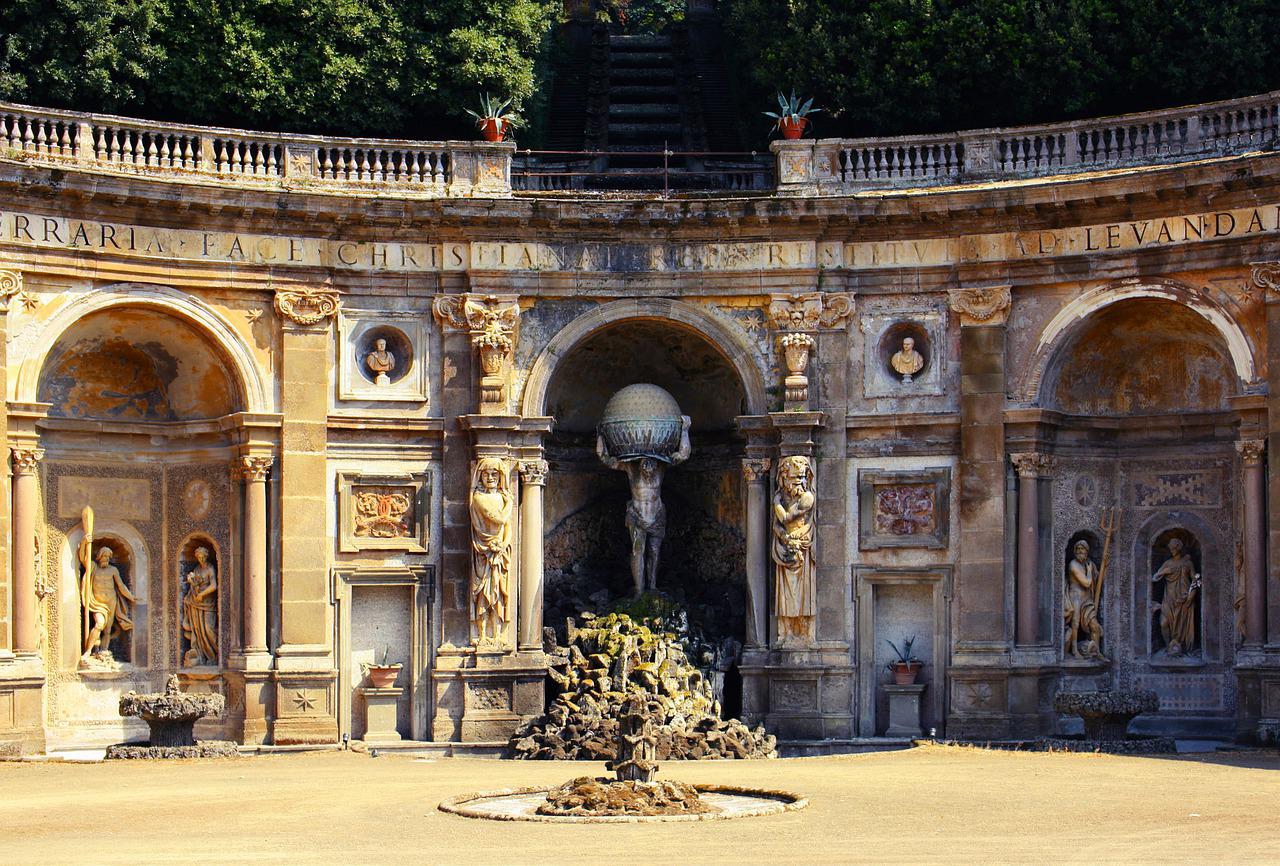 Who has never heard of Frascati or maybe even drunk it. I knew Frascati from a long time ago, when it was offered almost exclusively in 1 1/2 or 2 liter bottles alongside the red, sweet Lambrusco.When I was looking for sweet wines that I had never tasted before, I came across the Cannellino di Frascati DOCG on the website of a well-known German mail-order wine company. I ordered it, without a moment's hesitation, because of my acquaintance with the often slightly residual sweet Frascati wines in my late youth.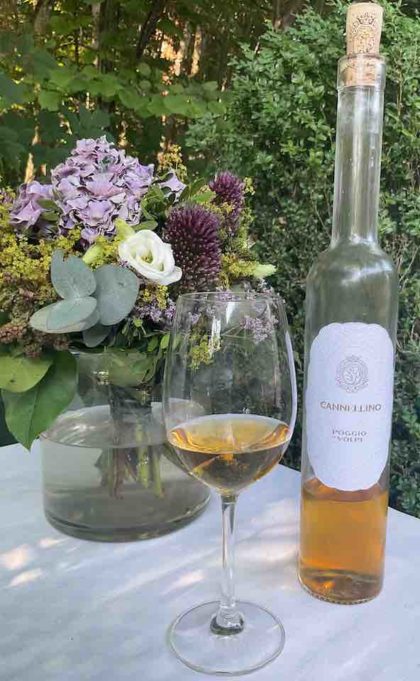 A look at the Frascati DOC regulations revealed that the Cannellino is made from the same grapes as the dry, as well as all other, sweeter Frascati wines, with up to 30 grams of residual sugar per liter. The wine must contain at least 70% Malvasia bianca di Candia and/or Malvasia del Lazio, also known as Malvasia puntinata because of the dots on the skin. The rest consists mainly of Trebbiano toscano, Trebbiano giallo, Bellone, Bombino bianco, Greco bianco and may also be supplemented with small amounts of other white grapes native to the region. However, the Cannellino must not be satisfied with 30 grams of residual sugar per liter, it must have at least 35 grams of sugar per liter. But it is the only white sweet wine from Lazio that is not a passito, i.e. it is only produced in this sweet version. (There are relatively many sweet wines (dolce) in Lazio that are also produced in dry (secco), semi-dry (abboccato) or sweet (amabile) versions.
Both Malvasia bianca di Candia and Trebbiano are considered to be rather neutral grape varieties. In addition to these two varieties, the tasted Cannellino di Frascati 2016 of the Poggio le Volpe winery also contains Malvasia del Lazio, a grape variety that that might have some aromas of muscat grapes, because it is a cross between Muscat d'Alexandrie and Schiava Grossa. The grapes for the Cannellino tasted thrive on red soil of volcanic origin at about 300 meters above sea level. They are harvested by hand when they are at least well ripe or better overripe. After a cold maceration of at least 24 hours, fermentation takes place, after which the wine matures on the yeast for at least 12 months.
Since we found many yellow-fruity notes during the preliminary tasting of the wine, we served it with an apricot dessert on vanilla quark foam, with which it harmonized very well.
Cannellino di Frascati DOCG 2016, Poggio le Volpe (Tasted wines)
Golden yellow with orange reflections, floral nose, yellow peach, apricot, delicate herbal, almost medicinal notes. The taste is yellow-fruity with citrus elements, herbal notes, delicate mineral notes, the appealing acidity is well balanced with the sweetness. Long, fruity, slightly bitter finish. Good wine.