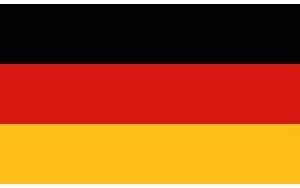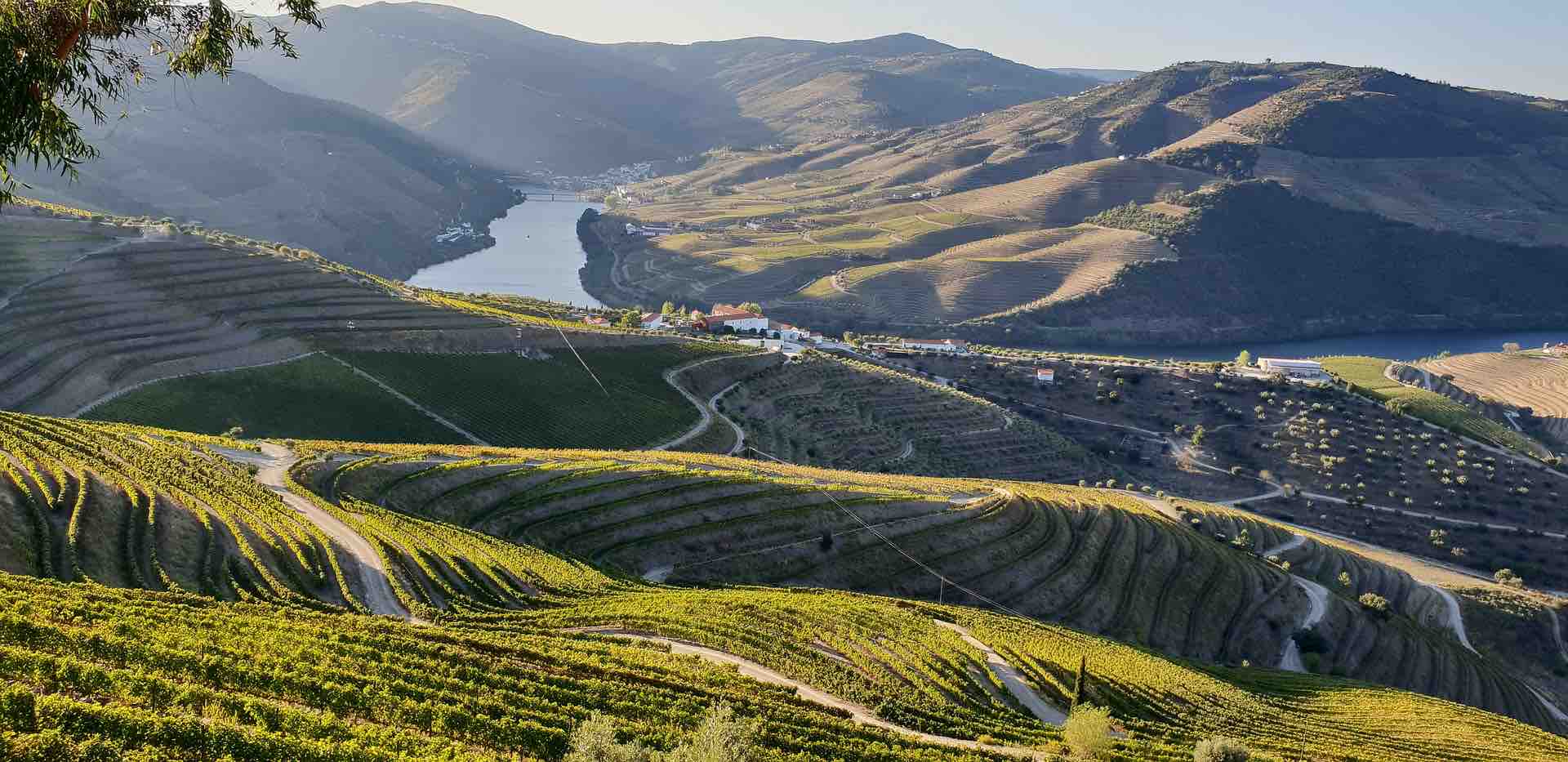 Sandeman, an important sherry and port wine house, owned by the Portuguese company Sogrape since 2001, offers very high quality vintage ports. An ideal Christmas present for someone who likes to drink red port. So it's the best to order more of it! At Christmas we enjoyed the Vau Vintage Port 2000 from Sandeman with homemade chocolate ice cream, which it went very well with.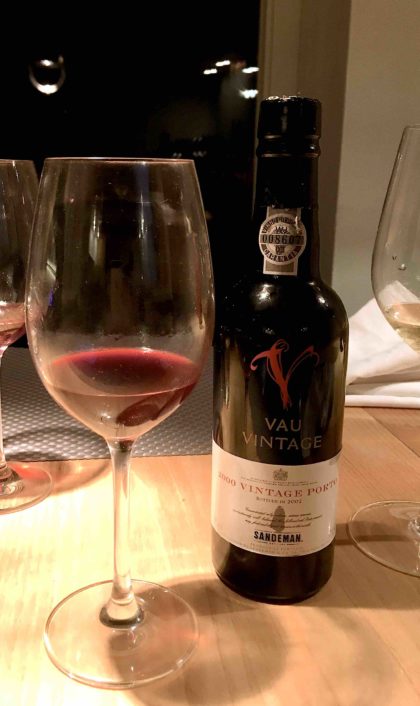 This Vintage Port is produced from the three grape varieties Touriga Nacional, Touriga Franca and Tinta Roriz. Each of these grape varieties has its share in the character of the wine. While the mostly planted Port wine variety Touriga Franca delivers fruit and alcohol and is expressive, the Touriga Nacional, regarded as the best grape variety, ensures deep color, lots of body, finesse and structure. All of this is complemented by Tinta Roriz, which contributes intense complex aromas as well as good tannins and acidity.
As stated by Sandeman, the grapes come from locations that are classified in the best possible category A by the Portuguese Benifico system, which serves quality assurance. The Benificio classifies 12 categories from the areas of soil, climate and cultivation conditions.
We followed the advice found by Sandeman to stand the wine upright for at least 24 hours and then decant it – successfully! The opening of the bottle turned out to be less successful, it was not successful even with the blade corkscrew, because of the crumbling cork.
Vau Vintage Port 2000, Sandeman (Tasted Wines)
Garnet red with delicate brownish reflections, slightly clouded rim, plum, cherry juice, some dried fruits, delicate herbal spice and chocolate notes, close on the palate, fine tannins, good finish, in which chocolate and fruity notes set the tone. Complex, excellent wine.