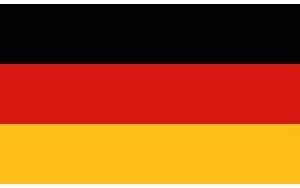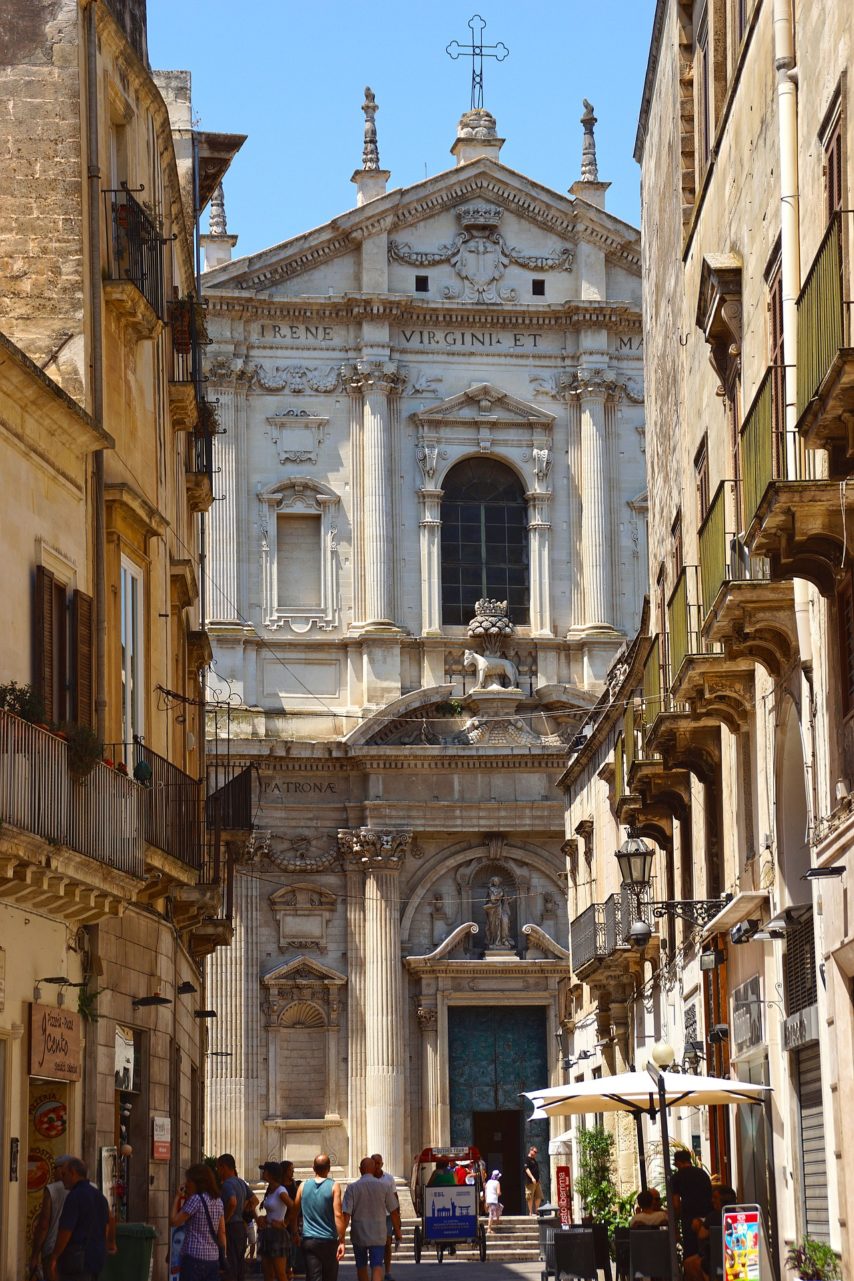 About 20 km northwest of the Apulian Lecce is the small town of Salice Salentino, whose name is known to many, mostly because of its dry red wine, mainly produced from Negroamaro. It has to be be mentioned that the Salice Salentino also is produced pink or white and not only as a cuvée, but also from a single grape variety. The Salice Salentino Aleatico is also available in a sweet version, as well as liqueur wine.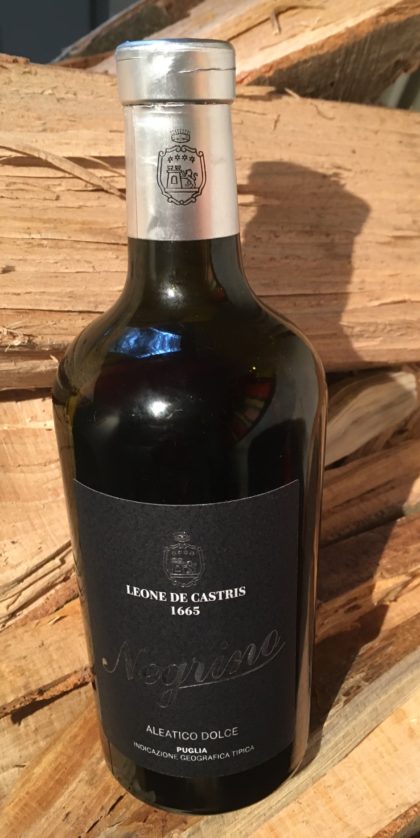 The aleatico vine has been around for a long time and its introduction in Italy is attributed to the Greeks. Nowadays, Aleatico can be found not only in Apulia, but also in Lazio and Tuscany. The fact that Aleatico is often produced as a sweet wine in all of these regions mentioned is probably due to its strong Muscat taste and its often very fragrant notes reminiscent of roses and violets.
We have tasted the Negrino Aleatico Dolce 2018, Puglia IGT from Leone de Castris, a winery located directly in Salice Salentino. In the more than 350 years the company has been active in viticulture, it has expanded its vineyards in Apulia to around 300 hectares and a total of 16 different wineries, which together produce around 2.5 million bottles of wine annually.
Negrino Aleatico Dolce 2018 IGT, Leone de Castris (Tasted Wines)
Cherry red, intense floral nose of violets and rose, just as floral on the palate, backed by dark berries, some amarena cherries and black currants, very round with fruity, rounded acidity, fine, balanced sweetness and fine, noticeable tannins in its neat finish . Good wine that goes very well with not too dark chocolate.