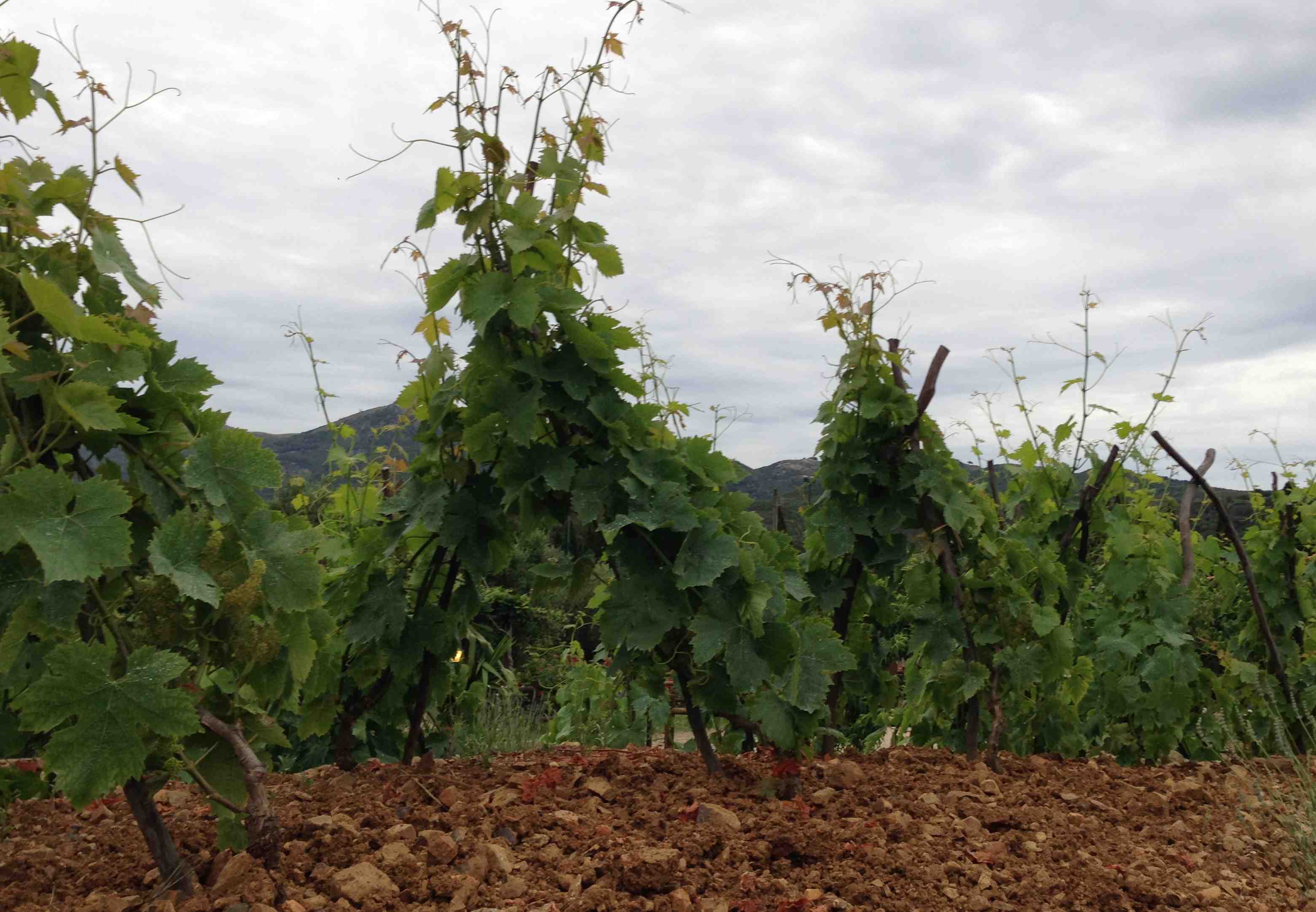 Aleatico is an indigenous red variety of Central and Southern Italy, mainly of Latium, Umbria, Tuscany and Puglia. The DOC or DOCG wines produced from Aleatico are mainly amabile or dolce, that means semi-sweet or sweet. There is sweet Aleatico mostly in two different forms: as Passito and as alcohol-fortified Liquoroso.
In most regions with Aleatico it is prohibited to use this aromatic muscat-like tasting grapes for dry red wines . There are dry IGT wines, however, produced from the Aleatico grape as varietal red wines and even pressed as white wines, as well as frizzante (www.occhipintiagricola.it).
The most famous DOC for Aleatico sweet wines are Gioia del Colle, Aleatico di Gradoli and Salice Salentino, the only DOCG for Aleatico is Elba Aleatico Passito respectively Aleatico Passito dell 'Elba.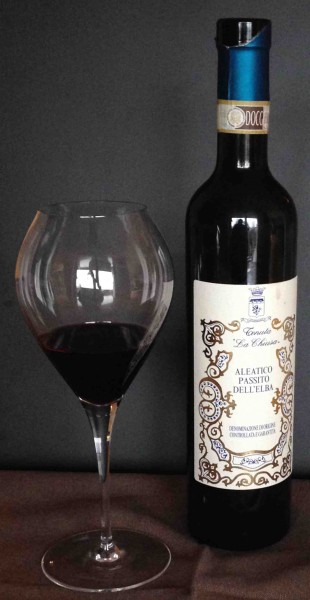 The Aleatico dell 'Elba Passito comes from about 40 hectares of vineyards. The Aleatico grapes are dried, as usual with Passito, after the harvest. Mouldy or rotten berries are removed before and during drying. The pressing of the must is usually done only with the dried on berries, liberated from stalks,.
We tasted the Aleatico Passito dell 'Elba 2009 DOCG of the Tenuta La Chiusa with a typical sweet specialty of Elba, a Schiaccia briaca. This cake, brought to Elba by the Saracens hundreds of years ago, is still prepared with pine nuts and raisins, but deviating from the basic recipe of the time with aleatico pasito and alchermes liqueur (recipe in sweet wine and food). Due to the ingredients, which include almonds, walnuts and hazelnuts, the Schiaccia appears very christmassy and so it fits well with this season.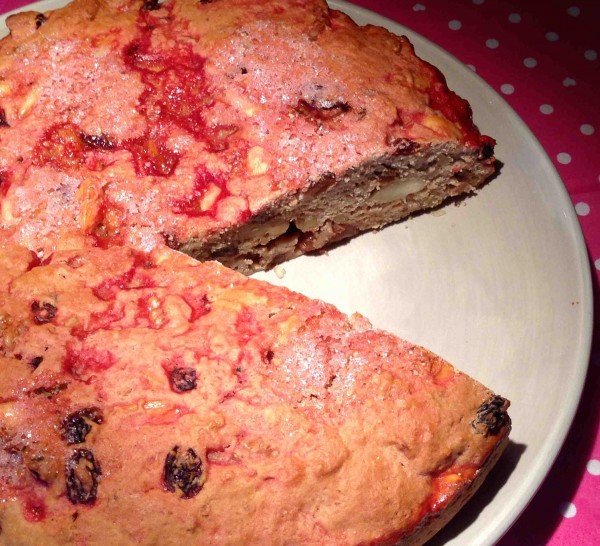 The deep purple to almost ink-black Aleatico Passito dell 'Elba showed in the nose floral notes, especially Rose, complemented with the scent of a compote of very ripe strawberries, besides also raisin, orange and mandarin flavors and a hint of bitter almond, on the palate spicy and grape notes and a little bit of marzipan. The wine is fresh, juicy and dense, has very fine tannins, is sweet with good balanced acidity and has a nice, slightly orangy finish
Conclusion: The pleasantly sweet Aleatico Passito dell 'Elba with its raisin notes and spicy aromas is an excellent companion of the subtly sweet Schiaccia briaca.
For more information see Muscat Wines and Passito.